Skills excellence will be coming to all four nations of the UK this November at our amazing 2022 National Competition Final venues. The country's top students and apprentices will go for gold at seven venues with most commencing during the week of Monday 14 November. The colleges are Barking & Dagenham, Belfast Metropolitan, Blackpool & The Fylde, Cardiff & Vale, Edinburgh, and Middlesbrough, whilst the National Final of the WorldSkills UK Industrial Robotics Competition will be hosted this year by FANUC at their UK headquarters in Coventry.
From bricklaying in Edinburgh to the new industry 4.0 competition in London, via aircraft maintenance in Cardiff and culinary arts in Belfast, young people up and down the UK will have the opportunity to enjoy the spectacle and excitement of the finals. Find out exactly what's happening and where at the bottom of this page. Plus how to apply for a travel bursary.
Designed by industry experts, WorldSkills UK competitions help young people grow personally and professionally developing their technical and employability skills and boosting their confidence. If competitors impress at the national final, they could be in with a chance of representing the UK in the "skills olympics" in France in 2024.
Along with the drama of competition, the colleges will run events showcasing what they offer, providing careers advice and giving visitors the opportunity to talk to employers and industry experts. And whilst we're encouraging people to come along to the venues for the finals, those who can't make it can still follow things online through a special broadcast featuring live finals action, as well as interviews and advice from previous winners, experts, and career advisors.
Finally, the winners of each competition will be announced by Steph McGovern in a special live medal ceremony show broadcast from her Packed Lunch Studio on Friday 25 November.
WorldSkills UK Deputy CEO Ben Blackledge said:
"We are really excited to be taking the show on the road with finals hosted by colleges across the UK. We hope witnessing the drama of the finals live will inspire young people to keep developing their technical and employability skills.
"With skills at the heart of government plans to level up and rebuild the economy, we are delighted to be playing our part and giving more young people the opportunity to explore the many opportunities and careers that high-quality skills offer."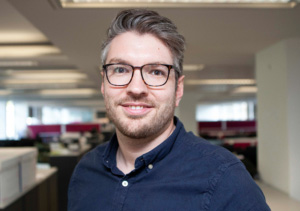 The competitions-based programme has a real impact on those taking part, with 90% of previous entrants saying competing help their career progression and 86% saying their personal and employability skills had improved.
Find the full list of finals below, or sign up to attend our National Finals 2022:
Barking & Dagenham College is hosting 11 finals
Laboratory Technician
Electronic Security Systems
Fire Detection and Alarm Systems
Refrigeration and Air Conditioning
Industry 4.0
Automation
Mechatronics
Floristry
Accountancy Technician
Belfast Met College is hosting 4 finals
Confectionery and Patisserie
Culinary Arts
Restaurant Service
Hairdressing
Blackpool & The Fylde College is hosting 13 finals with regional partner BAE Systems

Cardiff & Vale College is hosting 15 finals
Foundation Skills: Health & Social Care
Health and Social Care
Foundation Skills: IT Software Solutions for Business
Foundation Skills: Hairdressing
Foundation Skills: Restaurant Services
Foundation Skills: Woodworking
Digital Media Production
Foundation Skills: Catering
Foundation Skills: Horticulture
Foundation Skills: Media
Foundation Skills: Motor Vehicle
Aircraft Maintenance
Automotive Body Repair
Automotive Refinishing
Automotive Technology
Heavy Vehicle Engineering
Edinburgh College is hosting 10 finals
Middlesbrough College is hosting 9 finals
Fanuc is hosting 1 final