Hosted by market leader FANUC, this year's WorldSkills UK's Industrial Robotics National Final will take place at their Coventry headquarters on Ansty Park 16-18 November. Open to the public on 17 and 18 November, visitors will be able to see the competition live against a backdrop of FANUC'S latest technology, including it's world-leading range in industrial and collaborative robots in their UK showroom.
FANUC's latest technology, including its world-leading range in industrial and collaborative robots, will be on display. Demonstrating various industry automation applications, competitors will be surrounded by the types of cells they could be developing throughout their careers.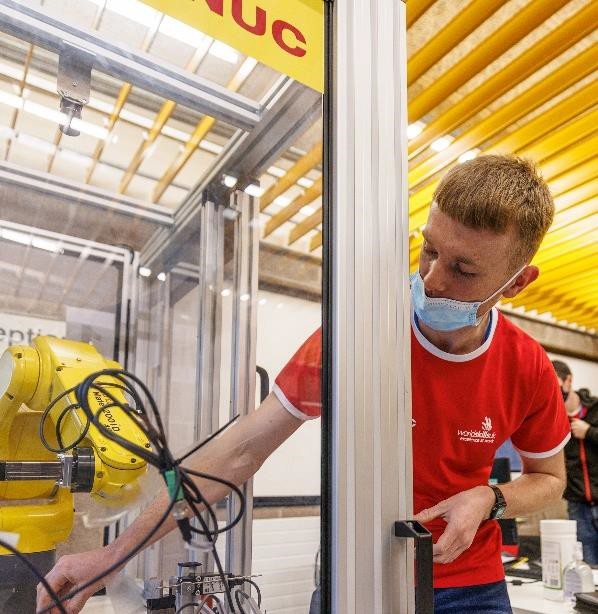 "
It's terrific to be working with FANUC to take the Industrial Robotics National Final to such a wide audience. We're excited to show young people performing in workplace settings at the very top of their game, inspiring others to follow them into technical education and careers, which businesses need to gain a competitive edge domestically and internationally.
If you would like to visit this exciting event, which is a must for young people interested in robotics and automation, please register.