We launched our response to Covid-19 last April, setting out how we would adapt to continue our drive to mainstream excellence in skills systems across the UK. Read the latest update on our progress.

This is what we set out in our five-point plan and what we have achieved since our last update in October:

Refocus WorldSkills UK LIVE – the UK's largest skills and careers event – to bring together employers, education, young people and parents – to provide more careers advice, workshops, masterclasses and hands-on support to equip over 70,000 attendees to plan for the future and develop more digital outreach so more young people from across the UK can benefit.
Over 110,000 young people registered to take part in our WorldSkills UK LIVE online Spotlight Talks in partnership with BAE Systems, which took place from 26 – 28 November, 2020. The online careers event featured inspirational apprentices and the UK's leading employers and careers advisers to help support young people confidently take their first step on the career ladder. 78% of young people were inspired after attending, and 79% of educators said they were better able to advise students on career opportunities after attending.
Building on the success of this first event, registration is now open for Spotlight Talks: Inspiring Careers Excellence which will take place from 24 – 25 March, 2021. This will feature new inspirational talks from students, apprentices, employers and careers advisers to help young people understand the full range of career opportunities available to them.
Work with partners to deliver online assessment to help students and apprentices compete virtually in our skills competitions to ensure they don't miss out on the opportunity to enhance their current training with skills set and mindset development in national and international programmes. Some 3,000 apprentices and students are likely to be supported in this way over the coming months.
We delivered a world-first for skills competitions in November, the first online pressure test between China and the UK.

Working with the Department for International Trade in the UK and in China and the Chinese Ministry of Human Resources and Social Security (MOHRSS) we delivered a two-day event to demonstrate how skills competitions can be used to raise standards.
The first day of the event focused on sharing best practice between the UK and China, with a skills competition in Industrial Electronics taking place on the second day. The competition featured apprentices from China and Gower College, Swansea in Wales, with the UK taking Gold and Silver.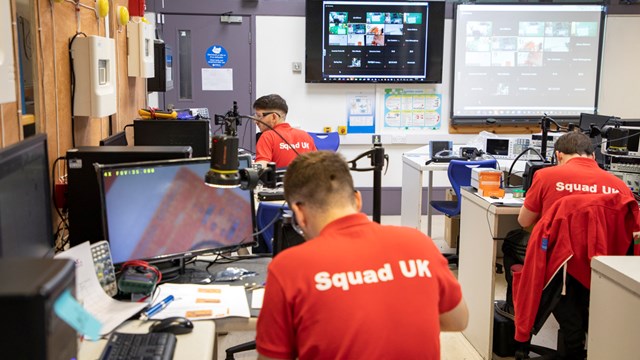 The partnership provided a valuable platform to transfer knowledge and skills between the UK and China to help drive innovation and excellence in TVET. The virtual competition demonstrated that skills competitions can work effectively online within a Covid-safe environment and we are planning more virtual international training sessions in 2021 as we work towards WorldSkills Shanghai in 2022.
Support schools and colleges across the country with online careers toolkits to help teachers better advise young people about the benefits of choosing high quality skilled career routes – aiming to engage some 35,000 students.
In December, we launched our Skills Development Hub, which uses insights from our international work to help mainstream excellence in training across the UK.

The resources are free to access and can be used by young people who are currently learning remotely. The resources launched as part of the first phase of the Hub include:

• Coaching for High-Performance, a CPD programme for educators and trainers that explores how psychology contributes to maintaining and enhancing high levels of performance.
• Mindset Masterclasses, which introduces the principles of Psychological Characteristics of Developing Excellence to help students and apprentices become more confident, resilient and agile.
• Centre of Excellence Resource Library, developed in partnership with NCFE, and features insights from our Training Managers and experts from the international WorldSkills community.

We also launched an updated wellbeing module as part of our Careers Advice Toolkit, in partnership with BAE Systems.
Deploy more online careers advice role models – our alumni network of highly skilled individuals, who have achieved success in their careers, will share their experience of work right now with 3,000 young people to inspire the next generation.

Our Diversity and Inclusion Heroes Awards, in partnership with Coca-Cola European Partners, closed for entry in December, with a record number of submissions and the winners were announced at a digital awards ceremony on 28 January.

We will be sharing the stories of the winners and finalists to help encourage more young people, from all backgrounds, to consider an apprenticeship and technical education as routes into successful careers.

Our new website also features a section dedicated to telling the stories of our inspiring career role models.
Drive forward the 'WorldSkills UK Centre of Excellence', a major new initiative with our partner NCFE to give access and insights into elite, world-class training methods to help some 40,000 young people across three years including those from disadvantaged backgrounds get the best possible quality training available to set them up for life.
The WorldSkills UK Centre of Excellence in partnership with NCFE has continued to go from strength to strength. We hosted a workshop with all educators who have joined the train the trainer programme and our high-performance skills coaches held induction meetings with the twenty colleges and their educators in November. We also launched a set of videos for educators across a range of vocational skill areas which are free to access.
In November we brought together politicians and leaders from industry and education at the WorldSkills UK International Skills Summit to discuss how global standards of excellence can be mainstreamed in skills policy. Hosted by broadcaster Simon Lederman, the two-day event featured a keynote address from Gillian Keegan MP, Minister for Apprenticeships and Skills and Ken Skates MS, the Welsh Government's Minister for Economy and Transport.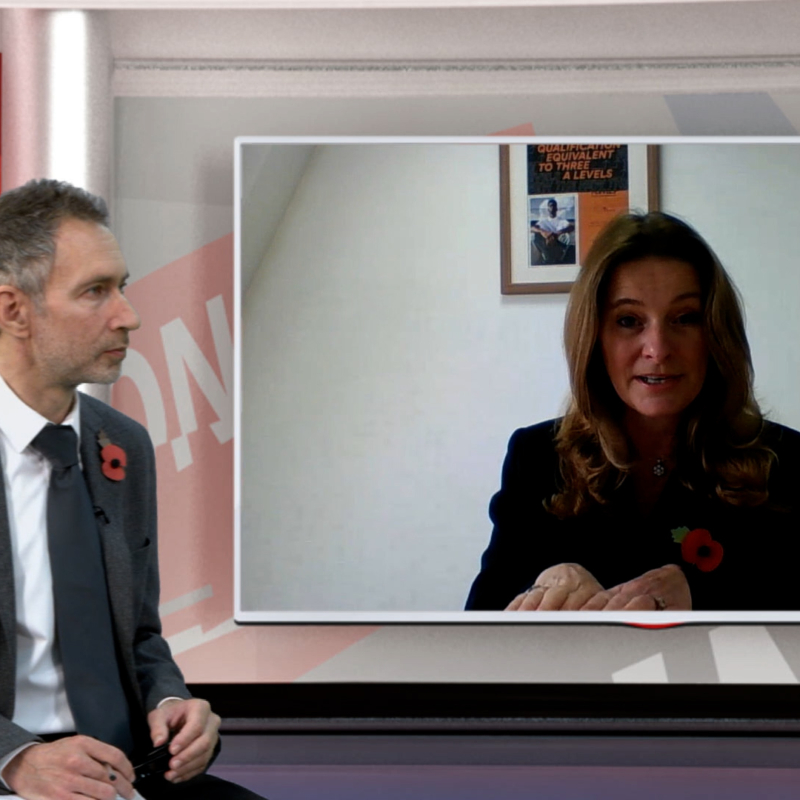 We also heard from members of the WorldSkills global network as we discussed key themes including: the importance of developing digital skills to help attract foreign investment, how international benchmarking in skills can drive productivity and the urgent need to embed excellence across the skills systems.
The International Skills Summit followed the publication of our collection of skills essays and case studies 'Using skills excellence to build back better' which look at what excellence in skills means for our partners in education, governments and industry.
These new activities will help us to support over 180,000 young people across the UK while we continue to benchmark against other countries and do more to mainstream excellence in the UK's skills systems. We are also working to tackle vocational snobbery and help to regain a sense of pride in young people choosing high-quality technical education and apprenticeships as routes to success in work and life.