"I've been with Autodesk for seven years and have focused on many different countries in that time. I started out as a Programme Manager supporting universities in Europe, Middle East and Africa (EMEA) to implement digital construction workflows, before moving into roles featuring digital provision.
"The main reasons we are so involved with WorldSkills UK is that our customers need their employees' skills to be ahead of the curve to continue adapting their business in keeping with technological change. This is particularly important to address the skills gaps shown by the WorldSkills UK Report published in March of this year; Disconnected: Exploring the digital skills gap.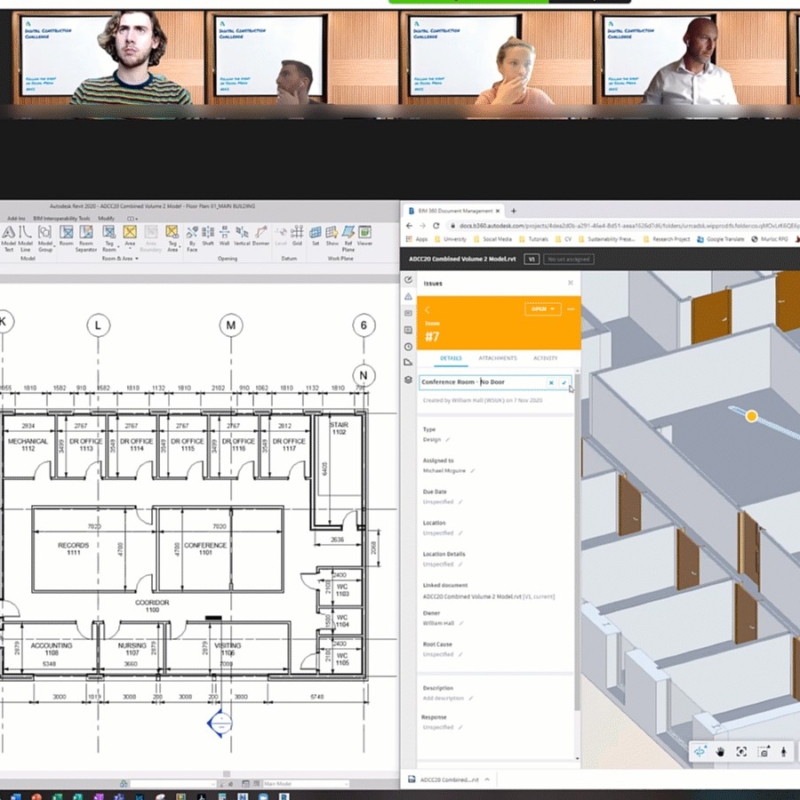 "For us, WorldSkills UK is an important engagement through which to build skills and connect students with the leading companies in our sectors, which include design and manufacturing, digital construction as well as media and entertainment. We're pushing the curve as far as possible to help businesses digitise, empowering customers to innovate further with these tools. We're able to benchmark globally in order to develop higher quality skills and inspire young people.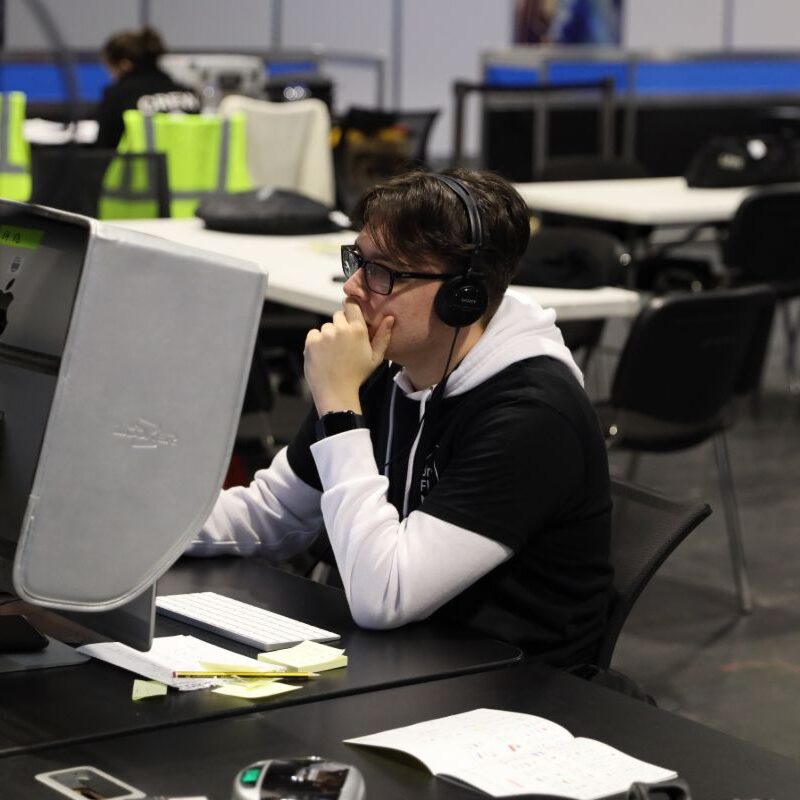 "One of the advantages we gain from WorldSkills UK networks is that together we are working closely with colleges and universities, providing the possibility to implement these workflows in their teaching and informing curriculum content to meet industry requirements. We've had great take-up from institutions, reaffirming how initiatives driven by WorldSkills enhances their teaching programmes. We have product certifications and also have started to develop training datasets and video tutorials that institutions take on for their teaching, which helps prepare students for the WorldSkills UK Competitions. The benefit here is that students don't have to go through separate training to participate.
"There's a big exchange of benchmarking internationally through WorldSkills UK. I've been personally responsible for launching the Digital Construction Competition internationally and our UK training manager Michael McGuire, from New College Lanarkshire works very closely with his international counterparts and contributes to the international competition using his experience. This aligns with sharing knowledge and getting more investment into the UK. Sharing best practice internationally is a two-way street, learning from other countries and sharing best practice. There's a big push for sharing the knowledge, especially through the Commonwealth countries.
"I think that soft skills development is all about student empowerment. Competing in WorldSkills UK Competitions helps students build confidence and social competencies. Because competitors are in a group, they work together, they have exchanges, so it's a fantastic tool to get those soft skills for students. Another highly beneficial element is the Skills Development Hub, which provides students with immediate feedback. WorldSkills UK is leading the way in the scaling of skills competitions, bringing them to more people and providing a better experience.
"
One of the current challenges in skills is that students are not aware of how the industry has changed in manufacturing and construction. There are lots of exciting new technologies and new approaches. WorldSkills UK Spotlight Talks give us the opportunity for students to get a glimpse of the opportunities in these sectors and change their mindset or perception of what these industries are like. For instance, manufacturing is now a digital and connected industry and we are seeing the same thing on the construction side. Of course, someone needs to programme the robot, right?
"The WorldSkills UK International Skills Summit was a great opportunity for Autodesk to gain more industry knowledge through the prestigious speakers. Furthermore, it was great to provide feedback to a national audience. It goes both ways, these events are not only about sharing what you're doing but learning from the industry. WorldSkills UK has developed a good balance of looking at what's out there and taking things in and sharing best practice.
"Another great opportunity to exchange information and learning is through the WorldSkills UK Business Advisory Group. I've met members from other industries and have an insight into where WorldSkills UK is heading. It's been great to feedback into strategy. There's a very positive perception about working with WorldSkills UK and no one holds back, it's more like, 'Yes, let's look at this', it's very open-minded.
"Working with WorldSkills UK, the strategy is set up for success. As industry requirements continue to develop, it will be important to focus increasingly on educators. The WorldSkills UK CPD event on 24 and 25 November this year, which Autodesk is also going to be part of, is a great opportunity to expose educators to WorldSkills UK Competitions. It is a large-scale opportunity to provide them with learning materials and guidance on the developments in industry. It shifts the conversation around skills and drives digitisation forward, as would working more closely with employers.
"We highly recommend our customers engage with WorldSkills UK because it's a unique opportunity to access some of the best talent in the country. With many different approaches to recruiting and developing talent, working with WorldSkills UK is an effective way to source ambitious talent because they are equipped with the knowledge and skills to maximise the potential of technology and enable digital transformation for the business."