Why is digital construction important?
The construction industry is a major economic driver in the UK, accounting for over 6% of GDP and employing over 2 million people (ONS).
Getting younger generations into construction is challenging due to the long-standing beliefs about the industry. Misconceptions such as construction being a "mud and boots" industry, or unsafe and blue-collar in nature continue to persist. In reality, construction is a multi-dimensional field that offers many interesting, rewarding, and fulfilling career opportunities.
According to McKinsey, technology investments in construction doubled over last decade globally to $25 billion.
Addressing the housing shortage and modernising infrastructure in the UK has been a priority since the Government announced its Construction 2025 Digitisation Strategy. The goal is to improve project quality and reduce rework costs, which can often delay the completion of projects or result in financial losses. In addition, the BIM Mandate for public procurement announced in 2013 has been the foundation for the ISO 19650 series of Information Management standards and the recently released Construction Playbook.
Digitalisation has extended the use of technologies in the construction sector. Adoption of 3D modelling, machine learning, prefabrication, virtual and augmented reality and drone reality capture has increased the need for digital jobs roles. BIM technicians and BIM managers for example, require a combination of digital skills such as data analytics and information management, as well as soft skills such as communication and critical thinking. The range of skills now required has the potential to attract talent from different backgrounds and foster a more diverse work environment.
WorldSkills UK is playing a critical role in supporting the change in the perception of the industry, showcasing true skills, talent and celebrating diversity. A great example and role model for construction is Sophie Orr who won the WorldSkills UK National Digital Construction (formerly BIM) Competition in 2019, and is going on to judge the UK competitions in 2021.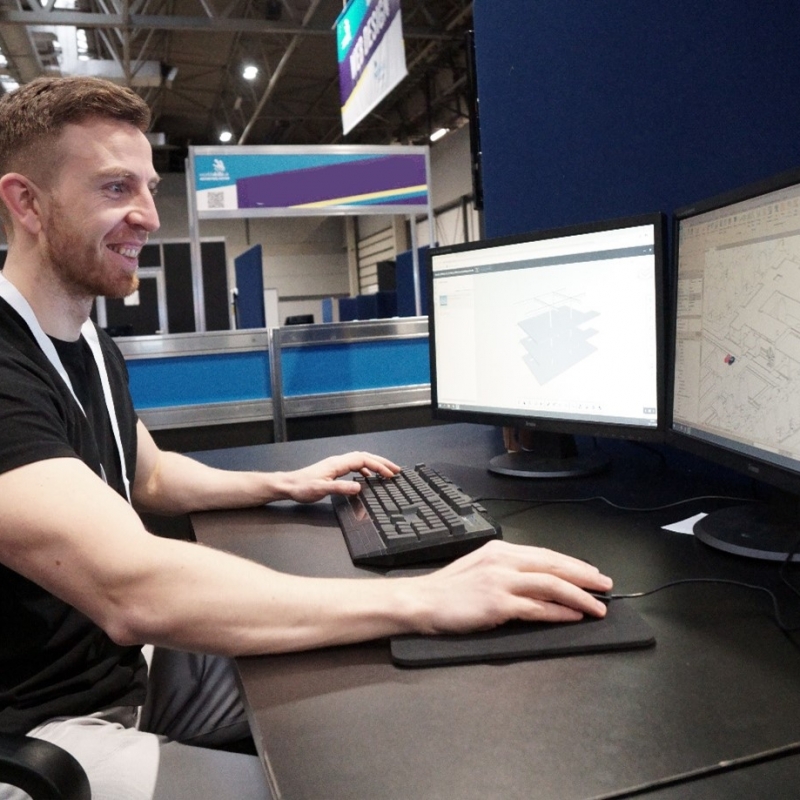 What is the WorldSkills UK Digital Construction Competition?
The WorldSkills UK Digital Construction Competition has been developed together with New College Lanarkshire and Industry Professionals, such as Baker Hicks (Morgan Sindall Group), to support the UK government's strategy to address the digital skills gap within the construction industry. It is based on the skills attained by trainees who are studying or enrolled on a level 6 programme – a Bachelor's Degree – or who have achieved a level 6 qualification in the last 12 months within the built environment.
Within the WorldSkills UK Digital Construction Competition, participants apply practical skills used in the Industry and demonstrate a fully connected digital workflow, spanning from BIM Modelling, BIM Coordination and BIM Management and applying the ISO 19650 Series of BIM standards.
Watch the video below for more information:
How does the Digital Construction Competition support economic recovery and provides the digital skills the construction industry needs?
The construction industry has been strongly impacted by the global pandemic, limited access to the construction site and moving to remote working caused many challenges but also accelerated digitalisation within many companies.
Digitalisation also impacted education; many institutions had to move from in-person teaching to distance-learning within days, as many traditional ways of teaching construction were not possible anymore, and many educators introduced new digital construction workflows within their curricula.
But it does not stop with further / higher education. The Construction Leadership Council identified many opportunities for digitalising the way construction is taught, through its Construction Roadmap to Recovery Report. To further support the CITB Strategic Plan, this enabled funding and resources to be allocated to address these issues.

Within the WorldSkills Digital Construction Competition, competitors apply a fully digital workflow to a challenge. The experience of this competition provides them with the latest digital knowledge in the industry, allowing them to become digital change agents and help with adoption and promotion of new ways of working.
WorldSkills UK's research to help develop digital skills excellence
WorldSkills UK has been at the forefront accelerating digital skills by working closely with industry professionals. Autodesk is proud to have joined the recent industry focus group into digital skills and contributed to the Exploring the Digital Skills Gap Report.
WorldSkills UK has reimagined how competitions can be delivered digitally, introducing the Skills Development Hub, passive stage online tests and exploring remote competitions. We are excited to support WorldSkills UK's digital approach introducing these new elements to this year's round of the Digital Construction Competition:
Access to free learning materials
To enable students to unleash their creativity and build their skills from the comfort of their home, New College Lanarkshire has developed freely accessible videos where students can practice their skills ahead of the competition.

Passive Stage
Onsite competitions generally have a cap on maximum attendees due to facility restrictions and capacity and can be time intensive to mark. By automating this process leveraging a Learning Management System (LMS) the student competitors will have the possibility to take practice tests ahead of the passive stage and receive instant feedback on their answers with recommendations of where they need to enhance their skills.

Exploring remote qualifiers competitions
Last year, we worked with 10 UK universities and colleges to transition the WorldSkills UK Digital Construction Competition into a virtual competition format, which launched as the "Autodesk Digital Construction Challenge". Students across the country competed in a four-hour live competition, delivered by eight educators via Zoom. It was a really exciting project with a tremendous virtual awards ceremony where over 100 industry professionals, educators and parents had the chance to celebrate skills excellence. In a similar fashion to E-games, this could potentially be taken a step further where digital delivery competitions could be streamed live, creating mainstream awareness and allowing anyone who is interested in these new skills to experience this first-hand.
Why are WorldSkills UK Competitions important?
According to the UK´s Government Build Back Better Report, high quality education and skills training play a vital role in sustaining productivity growth and international competitiveness: improvements in skills accounted for 20% of the UK's productivity growth before the financial crisis.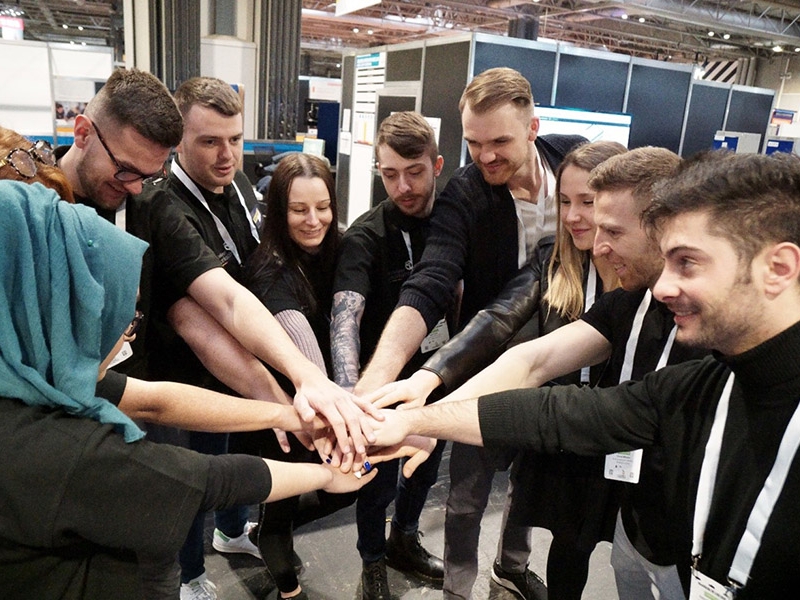 WorldSkills UK Competitions play a key role in developing skills and raising standards to drive digitisation.
Real world experience and skill building
The competition mirrors a real-world scenario where competitors apply industry workflows and need to avoid mistakes under pressure. To ensure that the competition is up to date, it continuously receives professional input, the tutorials and datasets are then made available to enable educators to include these in their teaching or enable students to build their skills with extra curricula.

Job Opportunities & Recruitment
Companies like Baker Hicks (Morgan Sindall Group) have employed 3 WorldSkills UK competitors and see the competition as a great way to recruit workplace ready talent.

Creating a Community
It was a great experience to attend the national qualifiers, where students from six institutions – who have never met before – came together in Birmingham to compete and also built new lasting friendships in their shared interest for digital construction.
If you would like to learn more about the WorldSkills UK Digital Construction Competition, join us for the Kick-off Webinar at 5pm on 26 April.
Learn more about the competition in the Autodesk University Class: Bridging the Skills Gap
Learn more about the Digital Construction Competition