Visual Merchandising Skills Champion Jasmine Field speaks about the benefits and importance of WorldSkills UK.
Jasmine has successfully overcome challenges in her quest for her dream career as a Visual Merchandiser, "I always struggled in school academically. Working hard outside of school and learning revision techniques that were right for me made me earn decent grades, but I really excelled in the creative subjects. The problem was, I just never knew how to apply my strengths as my school was so strongly academic."
Following on from her academic background, Jasmine originally applied to go to university. "I thought that was the only and right thing to do. But my parents explained it wasn't the best way to head into a creative career and I should go straight into full-time work. I pushed back and found out the Fashion Retail Academy which offers a hands-on Creative Diploma that allows you to have first-hand experience in the retail industry in Visual Display & Retail Design. I was then lucky enough to be given the opportunity of a month's work experience in Topman at their flagship store in London's Oxford Street."
Asked how she first heard about WorldSkills UK Competitions Jasmine says, "While I was studying at the Fashion Retail Academy, I had the chance to compete against other local colleges in Visual Merchandising.
"I first competed in 2013 and qualified to go forward to the National Finals and was thrilled to be chosen for Squad UK. I competed in EuroSkills 2014 in Lille France, where I shared in a Silver Medal for Visual Merchandising in a team event and then I competed in WorldSkills 2015 in Sao Paulo, Brazil as part of Team UK.
Taking part in WorldSkills UK Competitions is a big commitment but Jasmine feels it is really worthwhile:
The training and expertise provided during my competition period was second to none. I truly believe it has benefited me not only for my skills but has had a massive impact on who I am today.
Her experience of being able to have WorldSkills UK Competitions on her CV is very positive. "It's a conversation starter! Some people have never heard of such an incredible organisation and by the end of an interview are completely fixated by the skills, expertise and care which every competitor is given. WorldSkills UK continues to benefit my career from what I have been taught and will go on to do."
Jasmine feels that the support she received while competing really benefited her. "Pastoral care from my performance coaches during competitions were life-savers. Any issue you wanted to off-load no matter how big or small – they were there for me.  I really appreciated the work they did."
Aiming to inspire other young people in their search for the job of their dreams, Jasmine became a Skills Champion after returning from Sao Paulo. "I just wasn't done with being part of WorldSkills UK. I love being part of the Skills Champions community and I enjoy the opportunities that have arisen, for example, being part of the Abu Dhabi Squad UK bootcamp and Team UK send-off at the Houses of Parliament."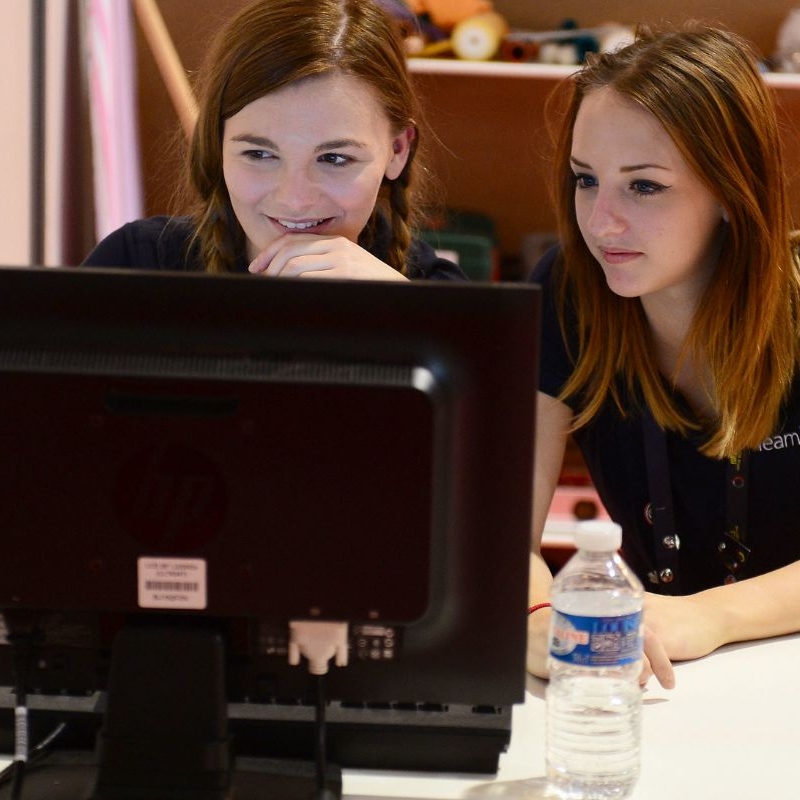 Taking part in WorldSkills UK Competitions has helped Jasmine on her way to being self-employed. "I work for myself designing, producing and selling my own artwork. I've always wanted to do it as a full-time career but never had the courage. Being chosen to design and create the awards for the WorldSkills UK Diversity & Inclusion Heroes Awards gave me the validation I needed to really go for it."
Jasmine believes technical careers are still not seen in the correct light, saying, "I get frustrated that people frown when I say I've never been to university. I believe people still think it's the only way of being successful and earning good money. I would love for the stigma to be removed around being pressured in going to university and for us young people to be able to decide our future ourselves."
Jasmine knows what she wants from her career, "I would love to have my own art studio and be a successful business woman."
"
The competitions are awesome! If you ever get the opportunity to be a part of WorldSkills UK but not sure if it's for you – be the person who decided to just go for it – because what have you got to lose?!