Isabelle is in her third and final year studying for a BSc (Hons) in architectural technology at Sheffield Hallam University and knew exactly what course of study she wanted to take, "I chose my degree after studying maths, further maths, physics and product design at A-level. I was introduced to architectural technology by my A-level product design teacher and the course sounded like the perfect combination of architecture and technical design and I am thoroughly enjoying my studies."
Isabelle was introduced to WorldSkills UK Competitions by one of her lecturers after learning to model in Revit, the software programme as part of a university module and felt inspired to take part.
She was successful in the National Qualifiers in June 2021 and just a few weeks later took part in the National Finals in mid-November, achieving highly commended status. Isabelle enjoyed competing saying:
"
My favourite part of the competition was putting myself forward to take part and gaining new skills in areas that I had never studied before. Getting to travel for the competition, meeting new people and the guidance and encouragement from lecturers (Geoffrey Olner and Michael Mcguire) was invaluable.
Training for competitions requires commitment, hard work and resilience under pressure. For Isabelle the main challenge was managing all her priorities, "Balancing final year university studies and training for the competition was the most difficult aspect as I hadn't encountered a lot of the competition tasks before taking part in the National Qualifiers, so a lot of the competition was new to me."
While competitions are a test of technical skills and attributes such as creativity and time management, many find that taking part in competitions is also a learning experience, Isabelle says,"
"
I have learned to just give things a go! I was hesitant at first to take part but I am so glad that I signed up. The experience and skills I have gained have been amazing!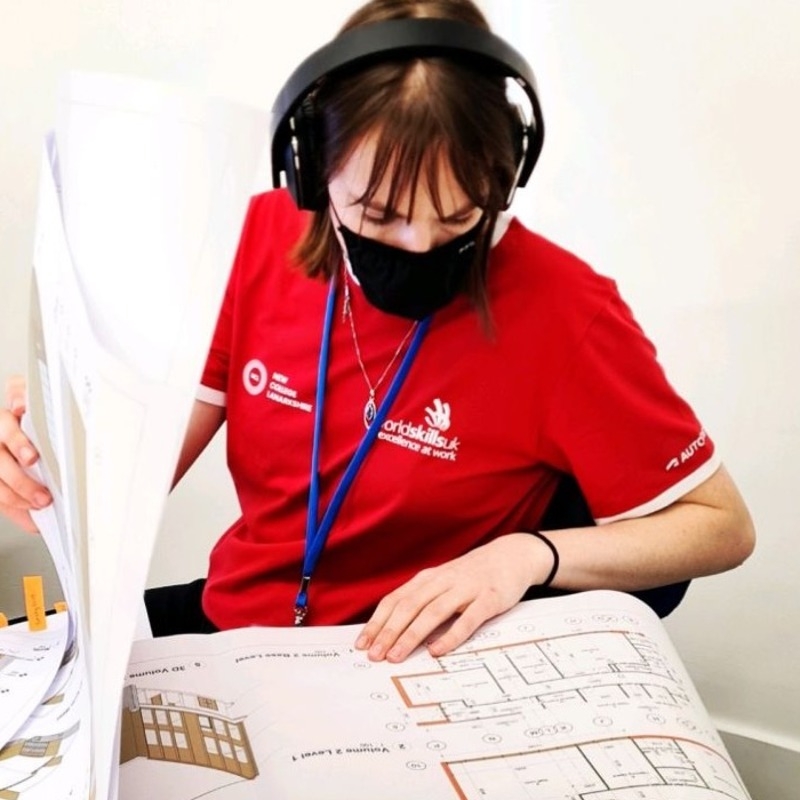 "Taking part has allowed me to learn and practise skills that are crucial to the industry such as collaboration and building information modelling, which has increased my employability potential for after graduation." Competing has also yielded some immediate benefits, "I have implemented many of the skills I have learned into completing university work to speed up and add detail to modelling my building design."
Asked what her advice would be to other young people thinking of entering WorldSkills UK Competitions Isabelle says:
"
Go for it! Competing in WorldSkills is an extremely valuable experience to improve your skill in any area as well as increase your confidence to push yourself and simply have fun!
Isabelle plans to develop her career in architecture and specifically to pursue her passion for environmental and, or sustainable design and possibly study a master's degree before gaining a position as an architectural technologist or technician.