Eden had always wanted to be a chef, ever since she was just four years-old and for her it was like joining the family business as both her parents were chefs. Eden says, "My dad was definitely my role model and both my parents have always been so supportive. But my dad was the one who would drive me to college and to literally all my competitions."
After Eden left school, she went to Eastcote College in Broadstairs Kent, to do a catering course at levels two and three and then specialised in pastry at level three She also did stints front of house as well. It was an experience she treasures, "It was great, I loved college as it was like real life, instead of going into regular education again I wanted to get out into the real world. My friends who did uni are just now getting out but I've been establishing myself ever since I left school."
Coming out of college and going straight into the workforce isn't too much of a shock says Eden. "Lots of students had jobs that they fitted in around college and lecturers managed expectations by getting us to understand that being a chef is not an easy job and there are long days and early starts."
Eden feels there is definitely still snobbery around choosing more academic routes and this was clear from her experience at the grammar school she attended, where it was quite academic and it seemed that uni was the only way forward.
"
Uni's not for everyone, it wasn't for me or for lots of people that I know. There's a stigma around further education and that definitely needs to change. I'm doing very well in my career and so are my friends who went to uni. We took different paths but we're on the same level. It's not about how fast you get there or how far you go; it's about getting there at your own pace and doing what's right for you.
Asked what she thinks is the best thing about her industry Eden quickly responds, "It's that everyone pulls together when it's needed. Everyone's so supportive of each other. The catering industry is such a small one. If you know one person, they'll know someone you know, it's very well connected, it's one of the best things about it." Eden is working at the famous five-star hotel Cliveden House as a demi-chef de partie. She works under executive Paul O'Neil who's a highly-acclaimed finalist from the prestigious Roux Scholarship competition run by the famous chefs of the same name and which has become the industry's most acclaimed chef competition in the UK, so Eden feels fortunate to be learning from him.
Every day is starts with prepping for dinner until about 5pm,then we get our stations ready and get the sous-chef to check everything and then we set up for service. If we have a function, we need to set up for that as well. Service is between 6pm – 9pm and then we clean down.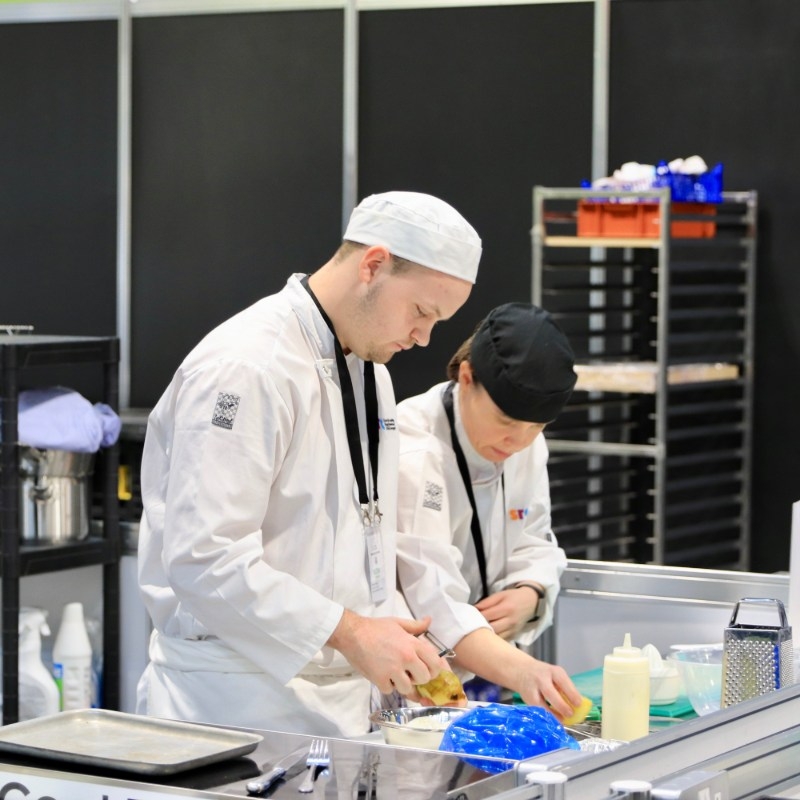 Progressing in her career through learning from other chefs in a high-quality environment is something that Eden values, "To succeed as a chef you need to be hardworking, you need to know that you are going to push yourself, you need to be flexible and find a kitchen that suits you. I'm learning as much as I can while I can, so I can progress further. I work long hours but I love what I do and I there's nothing else I'd rather do. The thing I'm most proud of so far, is getting my promotion, I went from being a commis-chef to a demi-chef de partie within one year."