Steven Jinks joins the WorldSkills UK Centre of Excellence as a part time High-Performance Skills Coach.
Working with the Centre's High-Performance Skills Coaches, Steven will be responsible for helping to drive the Centre of Excellence's work in the South East. He will also continue in his role at The Goldsmiths' Centre where he is a tutor in Diamond Mounting and Fine Jewellery Making. Steven also maintains close links with industry as a practicing fine jeweller and designer for some of the best-known names in high-end jewellery including Hirsh London, Garrard and Asprey.
It is his passion for craft skills and teaching that saw Steven move from a career in adult social work, where he had graduated with a B.S c. in Social Psychology from The London School of Economics and Political Science to retrain as a Jeweller. He completed his qualifications with the London Guildhall University and Central Saint Martins College of Art and Design, going onto work in the world-famous Hatton Garden and latterly, Mayfair. Steven is a freeman of the City of London via the Company of Goldsmiths, a council member for the Goldsmiths Company and Design Council and a member of the Institute for Professional Goldsmiths.
Whilst teaching at The Goldsmiths' Centre, Steven was introduced to the WorldSkills UK Competitions by his mentor Robin Kyte who himself had represented the UK in Jewellery at WorldSkills in 1971 as a competitor and then as an Expert and Chief Expert between 1997 and 2003. With an understanding of how competition methodology could enhance his teaching and stretch the apprentices he was working with, Steven applied for the role of WorldSkills UK Training Manager for Fine Jewellery, a position he has held since 2012. Under his leadership, the UK has consistently achieved the world-class standard in Jewellery at WorldSkills and Steven is currently training apprentices to represent the UK at WorldSkills in Shanghai in 2022.
Steven, on behalf of The Goldsmiths' Centre, is also responsible for running the WorldSkills UK National Competition in Jewellery, the finals of which are held at WorldSkills UK LIVE.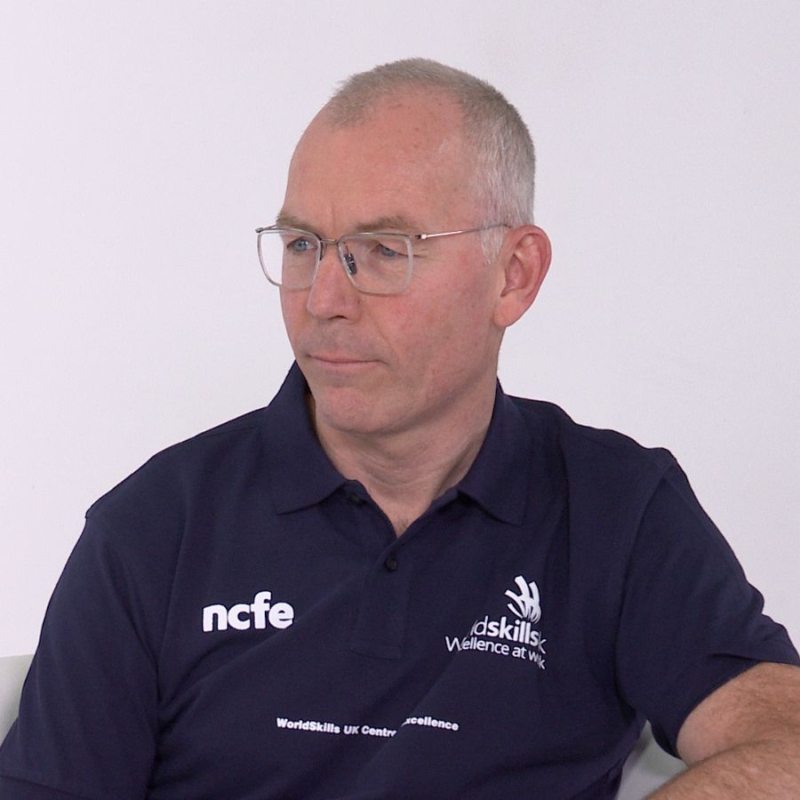 Commentating on his appointment, Steven said: "Having close links with industry has allowed me to observe how apprentices excel more quickly if they received WorldSkills training. Those that have taken part in WorldSkills UK Competitions, are highly sought after by employers because they can both demonstrate world-class technical skills and also have the confidence to work in high pressurised environments. I believe more young people deserve the opportunity to have those experiences and through the WorldSkills UK Centre of Excellence we will aim to make that happen, enabling more and more young people to get the best possible start in work and life."