Barry joins the WorldSkills UK Centre of Excellence on part-time secondment from New College Lanarkshire where he will continue in his role as Head of Faculty for Engineering and Automotive.
Working with the Centre's High-Performance Skills Coaches, Barry will be responsible for helping to drive the Centre of Excellence's work in Scotland. He will support teaching staff at FE Colleges to embed world-class competencies and standards in teaching, learning and assessment.
Beginning his career as an apprentice working in engineering design, Barry decided that he wanted to give back to his local community in Lanarkshire and returned to college to qualify as a FE lecturer. While working at Motherwell College, which later became New College Lanarkshire, Barry got involved in WorldSkills UK Competitions when he was looking for additional ways to stretch his students and enhance their employability skills.
One of the first students Barry mentored for the WorldSkills UK Competitions progressed to the international stage winning Bronze at WorldSkills London 2011. Spurred on by the success, Barry applied of the role of WorldSkills UK Training Manager in Mechanical Engineering CAD and has held this position since 2013. Under his leadership, Barry has consistently guided apprentices to the world class standard at WorldSkills and in 2017 Barry was appointed Chief Expert for Mechanical Engineering CAD with the responsibility for designing the international competition to ensure it reflects the latest global industry standards.
Barry held the role of Senior Verifier with the Scottish Qualifications Authority for over ten years where he was responsible for external verification in computer aided technology.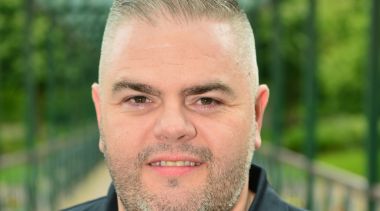 Having seen the benefits of embedding competition methodology into his teaching, Barry encouraged his colleagues across the college to get involved with WorldSkills UK. The results of this has seen New College Lanarkshire named the top performing organisation in WorldSkills UK Competitions four times since 2013.
Commentating on his appointment, Barry said: "I have not only seen students benefit hugely from being involved in training programmes based on WorldSkills standards, but I know from my personal experience that it has enhanced my own teaching. I'm excited to work with teaching staff across Scotland using the WorldSkills UK Centre of Excellence as a catalyst to raise standards in technical education."