Christian joins the WorldSkills UK Centre of Excellence on part-time secondment from Chichester College where he will continue in his role as Head of Furniture studies.
Working with the Centre's High-Performance Skills Coaches, Christian will be using his international expertise to help drive the Centre of Excellence's work in the South East. Under his leadership as UK Training Manager and Chief Expert at WorldSkills, the UK has firmly established its position as a world leader in Cabinet Making, following the achievement of two Gold medals and a Bronze medal at the international WorldSkills Competition.
Diagnosed with dyslexia as a child, Christian found his own studying suited a more practical approach. He discovered his passion for furniture making at school where he was inspired by his teacher who had trained under Edward Barnsley, one of the most important British furniture makers of the 20th century. Following a period of working in high-end furniture making and restoration, Christian worked in developing countries around the world in both education and commercial companies. During this time, he was responsible for designing and setting up two colleges in Uganda for young people with disabilities, which he then became Principal of. While overseas, Christian studied for a degree in Social Science with the Open University.
Returning to the UK, Christian gained a postgraduate diploma in Development Management and began teaching at Chichester College. He has grown the furniture making department from a small adult education offering to the largest furniture making college in the country. Christian believes that WorldSkills UK Competitions have been a key part of this expansion, with competition success attracting students to study at the college.
Spurred on by his apprentices' achievements in national and international competitions, Christian applied of the role of WorldSkills UK Training Manager in Cabinet Making and has held this position since 2011. He is currently training apprentices ahead of WorldSkills Shanghai in 2022 and is helping to shape the international competition to ensure it reflects the latest global industry standards.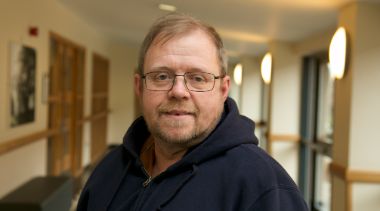 Christian was awarded an MBE in 2016 for his services to education and WorldSkills.
Commentating on his appointment, Christian said: "International competitions are a great opportunity to bring best practice back to the UK but to date this insight has only been available to a limited number of colleges. The WorldSkills UK Centre of Excellence will allow us to roll-out this knowledge across the UK enabling more young people to develop the world-class skills employers are looking for."