Following in his father's footsteps, Pete began his career as an apprentice painter and decorator, training at Stoke-on-Trent College, where he would later to return to teach. After a period spent working for the local council, Pete joined his father's decorating firm where he developed his trade skills and became self employed in 1983 and held contracts with organisations including the National Trust and English Heritage. When he completed his apprenticeship, Pete made a promise to his lecturers and himself, that one day he would return to education and he remained true to his word, taking up a position of part-time lecturer at Stoke-on-Trent College.
Making the decision to move into education full-time, Pete joined South Cheshire College and worked in its construction department. It was during his time at the college on a visit with his students to INTERBUILD, a former trade show dedicated to the building and construction centre, that he first got involved with skills competitions. Challenging his students that they could also be competing at INTERBUILD, Peter entered his students the following year. Understanding the positive impact on young people who were training for and taking part in skills competitions, Pete made the competition activity a key part of his curriculum programme. When he moved back to Stoke-on-Trent College, Pete continued to involve his students and apprentices in WorldSkills UK Competitions.
Pete was appointed UK Training Manager for Painting and Decorating in 2008, a position he held for ten years.  Under his leadership, Pete consistently guided apprentices to the world class standard in Painting and Decorating at WorldSkills, known as the 'skills olympics'.  Winning a Gold medal in the 2009 Competition and Medallions of Excellence at every competition from 2013 to 2017, Pete was appointed Competition Skills Supervisor at WorldSkills Kazan 2019 where he was responsible for managing the painting and decorating competition.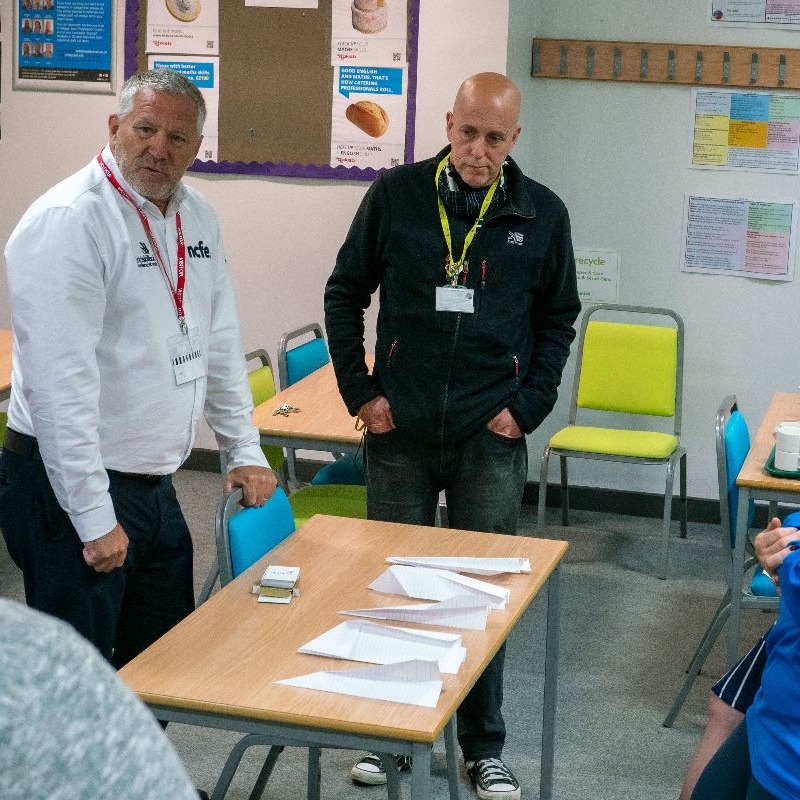 This role saw Pete work with skill experts from over 80 countries to implement the latest global standards into the WorldSkills Competition. Drawing on this international network, Pete will work with the other High Skill Performance Coaches to mainstream excellence through the delivery of a professional workforce training programme which will use WorldSkills practises to support FE Colleges in achieving higher technical standards. Pete was awarded an MBE in 2019 for services to education and WorldSkills.
Commenting on his appointment, Pete said: "During my time as a lecturer I have seen young people involved in WorldSkills UK training programmes really develop. They build confidence, knowledge and skills and they go onto bigger and better things. I want more young people to have those experiences and through the WorldSkills UK Centre of Excellence we will make that happen, enabling more and more young people to get the best start in work and life."