Under Jenna's leadership as UK Training Manager and Chief Expert, the UK has firmly established its position as a world leader in Beauty Therapy. The achievement of Gold Medals at the last three international WorldSkills Competitions set a new UK record and it remains unmatched in any other skill.
Achieving her childhood ambition of working as beauty therapist, Jenna studied for a BTEC and HND at Blackpool and the Fylde College. It was during her time as a student at the college that Jenna was selected as the first ever competitor to represent the UK in Beauty Therapy at WorldSkills Montreal 1999 where she achieved second place. Jenna has remained involved with WorldSkills UK ever since.
The experience of training for competitions ignited a passion for learning in Jenna and following her success in Canada, Jenna moved into education and training. She completed her Cert Ed and A1 / V1. In 2012 Jenna was awarded an MBE in recognition of her services to vocational skills.
Jenna has held teaching positions at Preston's College and Ashton Sixth Form College where she used WorldSkills UK Competitions as a method to develop and stretch students, enhancing the existing curriculum.  Jenna has also held external quality assessor (EQA) roles with VTCT, a specialist awarding organisation offering vocational technical qualifications in a range of service sectors.  Working with WorldSkills UK and Coleg Cambria, Jenna is the Lead Judge for the national competition in Beauty Therapy.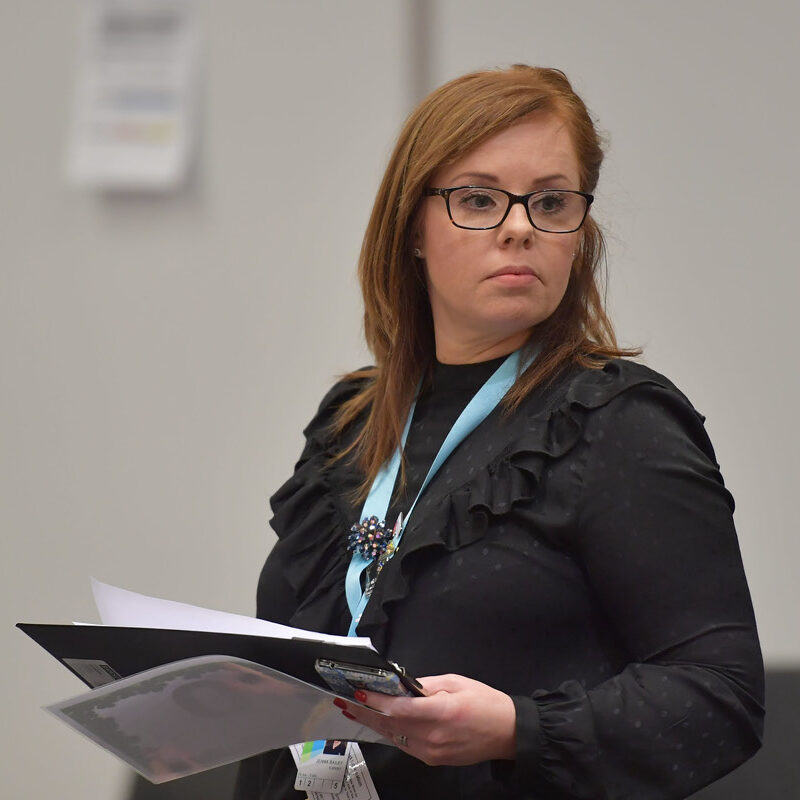 From 2014 until 2019, Jenna was the UK Training Manager for Beauty Therapy. Her competitors achieved Silver Medals at EuroSkills Lille 2014, a Medallion of Excellence at Euroskills Gothenburg 2016 and Gold Medals at WorldSkills Sāo Paulo 2015, WorldSkills Abu Dhabi 2017, EuroSkills Budapest 2018 and WorldSkills Kazan 2019. At the 2015 WorldSkills Competition, Jenna's competitor was awarded the Albert Vidal Medal in recognition of scoring the highest number of points in the whole competition and beating the world's best engineers. This has been the only time the UK has won this prestigious international award and reflected the high standards that Jenna implemented into her training schedule. Alongside her role of UK Training Manger, Jenna also held the position of Chief Expert for Euroskills. This saw her work with skill experts from over 80 countries to implement the latest global industry standards into the Euroskills Competition. Drawing on this international network, Jenna will work with the other High Skill Performance Coaches to mainstream excellence through the delivery of a professional workforce training programme and use WorldSkills practices to influence change in higher technical standards across qualifications and assessment development within the UK.
Commenting on her appointment, Jenna said: "There is no greater feeling for a tutor than to see your students' build confidence in themselves and their skill and that is exactly what we want to achieve with the WorldSkills UK Centre of Excellence. By using our global insights to mainstream excellence in the classroom, we are equipping the next generation with the skillset and mindset to enable them to reach their full potential."