With over 20 years' experience working in industry and education, Fraser joins the WorldSkills UK Centre of Excellence as a High-Performance Skills Coach.
Mentoring apprentices in the garage dealership where he worked inspired Frazer to move into education and training, and he joined Chesterfield College as a lecturer. Completing a Certificate of Education degree, Frazer moved to EMTEC in Nottingham, where he was responsible for managing the apprenticeship programmes for autobody repair and vehicle refinishing. Frazer also led the commercial arm of EMTEC which included delivering the adult training provision.
Frazer first became involved with WorldSkills UK when he was lecturing at Chesterfield College and he was looking for tools to develop and stretch his apprentices. Having seen the positive impact on those who took part, Frazer made WorldSkills UK Competitions a key part of his curriculum and he continued to do so when he moved to EMTEC. In 2012, Frazer was appointed UK Training Manager for Autobody Repair, a role he combined with his responsibilities at EMTEC and will continue to hold alongside his position of High Skills Performance Coach for the Centre of Excellence.
During his time at EMTEC, Frazer was approached by Bentley Motors to redesign its global training programme and deliver it to technicians based around the around the world including in the UAE, Thailand, United States of America and China.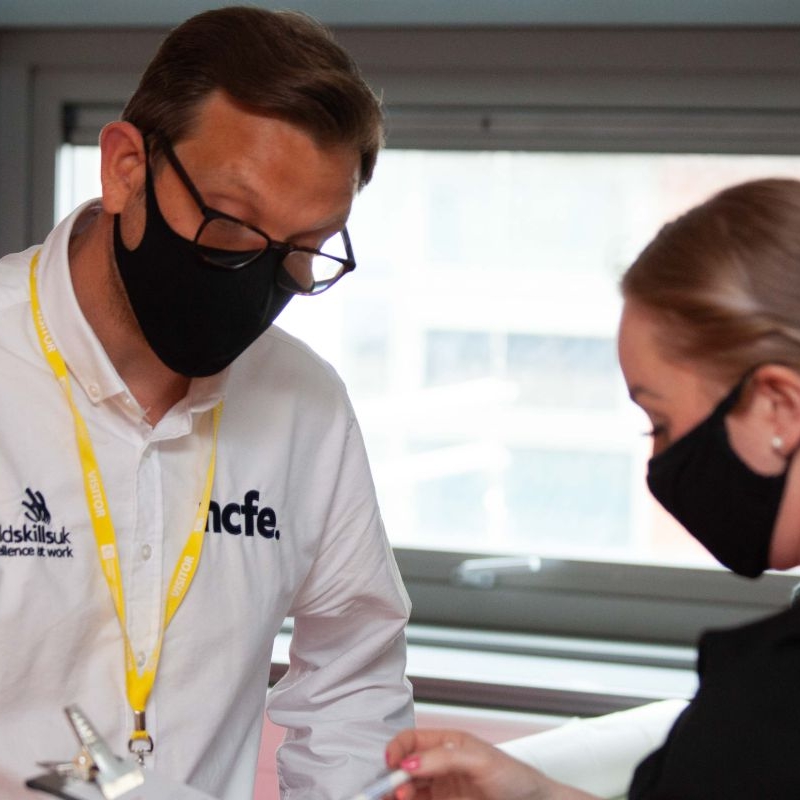 Under his leadership, Frazer has consistently guided apprentices to the world class standard in Autobody Repair at WorldSkills, known as the 'skills olympics'. Winning a bronze medal in the 2013 Competition and a Bronze medal in the 2017 Competition, Frazer has firmly cemented the UK's position on the global stage and he continues to play a crucial role in ensuring the latest industry standards are reflected in the WorldSkills Competition, which will next be held in Shanghai, China in 2021.
Utilising his international training experience and network, Frazer will work with the team of High Skill Performance Coaches to support teaching staff at FE Colleges throughout the UK in adopting world-class standards.
Commenting on his appointment, Frazer said: "My proudest moment as a specialist training manager was when I appointed my former competitor to lead on the on the global training programmes for two of the world's most recognisable and prestigious automotive brands. I know his career had hugely benefited from his competition experience, and I want more young people to have the training and coaching he received. That is exactly what the Centre of Excellence will offer and I'm excited to work with WorldSkills UK and NCFE to deliver it."