We are working together with the Learning and Work Institute and Enginuity to help better understand the UK's digital skills gap and improve opportunities for young people in the digital technology sector. The leading piece of research, which involves young people and employers, will help us to strengthen the UK's digital economy through skills excellence.
The research aims to give a better understanding of the UK's digital skills market including: the needs of employers in terms of digital skills; young people's perceptions of their digital skills; and the role of Further Education in supplying high quality skills in this area.
The findings will help inform what WorldSkills UK can do to be part of the solution for improving standards and striving for skills excellence in the digital technology sector, helping both employers and young people to succeed. The research recommendations will also highlight where other parties could take action to help boost digital skills excellence.
The research will involve an evidence review, surveys of 1,000 employers and 2,000 young people and a focus group of employers in the digital technology sector taking place today (24 February 2021). The focus group will help us to understand what employers are looking for in terms of digital skills and participating organisations include:
Autodesk
EDF Energy
Fireband
Lindhurst Engineering
Network Rail
Nissan
QinetiQ
Toyota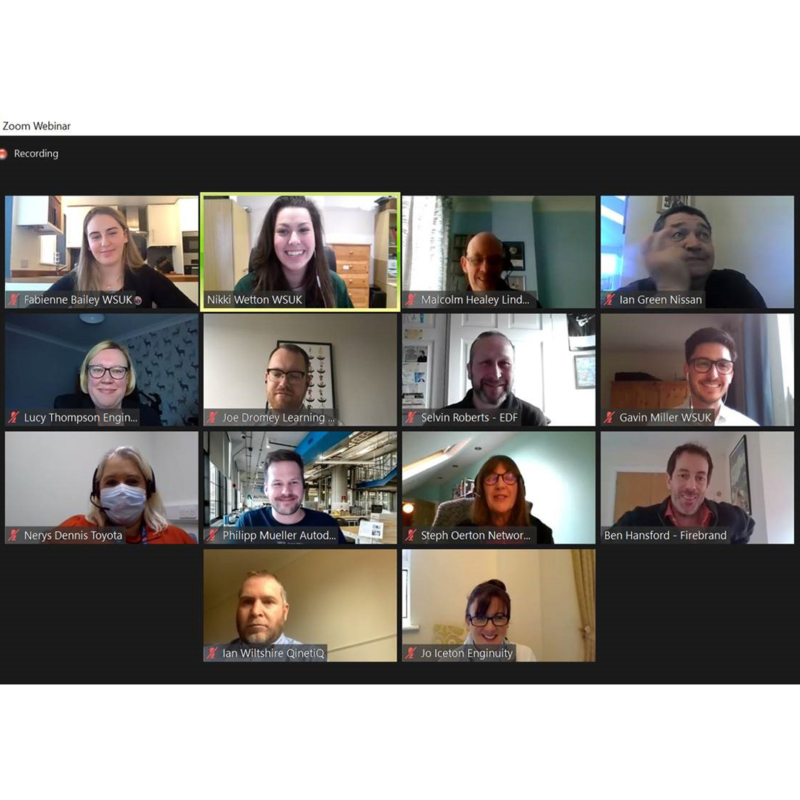 This research follows the publication of our report 'Answering the call for digital skills excellence' in July 2020, which set out an ambition to use our world-class expertise and know-how to help young people make the most of the opportunities the digital economy can offer in all parts of the UK.
Emma Roberts, Head of Research and Public Affairs, WorldSkills UK said:
"We are passionate about using our access to international benchmarking and best practice in skills to help young people thrive in the labour market and make sure employers can access the high quality skills they need. This research will uniquely compare the views of young people with employers to give us better data about the digital skills gap and how we can work with our partners in education, industry and governments to address it as part of a skills led economic recovery."
Lucy Thompson, Chief People and Transformation Officer for engineering 'sector connector' Enginuity said:
"This is an important partnership researching and developing digital skills which are a crucial catalyst to our nation's financial future. Enginuity has already made major inroads tackling digital issues, launching its interactive Engage platform upskilling existing engineers – and our ground-breaking Skills Miner video game which recognises, enthuses, advises and directs potential young engineers through gateways to the sector. We are fighting digital deprivation in the young, which is a threat to all our futures."
Joe Dromey, Deputy Director of Research and Development at Learning and Work Institute said:
"Employer demand for digital skills has grown rapidly in recent years. As the use of digital technology expands across all areas of our economy, demand is expected to increase further in the future.
"Having the digital skills that employers need will be crucial for young people in the labour market of the future. We're really pleased to be working with WorldSkills UK on this important project."

The research will be published on 22 March.