Somewhere amidst the knee-buckling vertigo, far above the bottle-green tumult of the raging sea, a sense of appreciation for the Renewable Energy Competition demo at WorldSkills UK's National Finals overcame my fear of heights. Using high-end virtual reality technology, the demo transported me within (and atop) an offshore wind turbine, challenging me to tackle operational and maintenance tasks to ensure its smooth running.
You can confidently conclude that the Energy Skills Partnership's (ESP) demo at Edinburgh College is as near to the real thing as this jelly-legged have-a-go-er will ever get. But the importance of a diverse highly skilled talent pipeline for the offshore wind sector warrants even greater certainty in the minds of readers, particularly if the UK is to fulfil its aspirations for higher growth, energy independence, and carbon reduction. Thankfully young people from Edinburgh College and local schools didn't go green at the gills, but were excited and inspired to find out more, and gain 'green skills'.
This is where WorldSkills UK is working with partners like ESP to help make a difference. Not only in developing and diffusing technical skills within businesses and the economy, but also in shining a light on the possibilities available to young people through high-quality technical education and apprenticeships.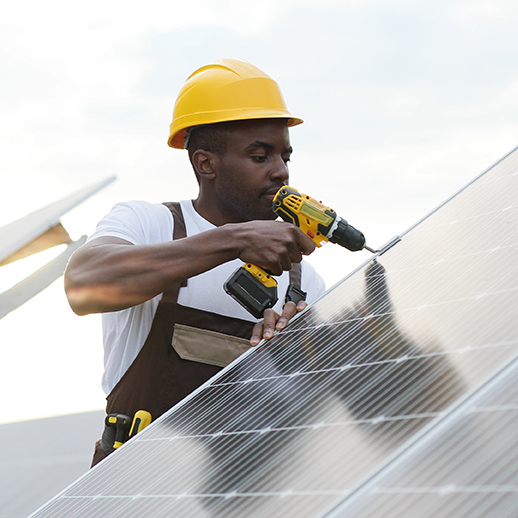 This includes the opportunity to gain a 'green job', an aspiration for over two-thirds of young people according to skills for a net zero economy commissioned by WorldSkills UK. The research found employers reporting technical skills shortages stymying progress on decarbonisation, with gaps biting hardest in sectors mission-critical to net-zero. Despite pressing demand for green skills in industries such as sustainable manufacturing and clean energy, young people's enthusiasm for green jobs and careers is too often unharnessed, owing to a lack of understanding about opportunities available.
"
In response to this report, I am working with colleagues across the organisation to reflect the need for green skills in our competition-based training, support for educators, and careers activity. Looking ahead WorldSkills UK is focused on championing the skills for a net zero economy, raising standards in their delivery, and empowering young people of all backgrounds to acquire them.
The new Renewable Energy Competition is just one part of this. After a final pilot next year, the competition will launch in 2024 at a regional and national level, supporting the supply of skills the UK needs to cement its world-leading position in offshore wind deployment. New competitions in advanced manufacturing can also enable UK firms to gain world-class skills required to penetrate the offshore wind value chain. This can unlock high-value, high-wage green jobs across our nations and regions and give a much-needed boon to efforts around levelling up.
By raising standards, WorldSkills UK aims to create opportunities for the UK to win greater inward investment and boost export led growth in the race to net-zero. As reported the Skills Taskforce for Global Britain (founded by WorldSkills UK and chaired by former CBI chief John Cridland CBE) the UK needs world-class skills to successfully compete for foreign direct investment in internationally mobile sectors such as clean tech and advanced manufacturing. With competition for investment heating up in industries that can stem global warming, WorldSkills UK is focused on ensuring UK skills are match-fit for the global green economy.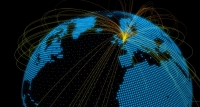 This is supported by our work to benchmark the UK's skills within the 85-nation WorldSkills movement. In a few years, young people from across the UK will be competing against their global peers in the Renewable Energy Competition trialed in Edinburgh, giving us the opportunity to remain in lockstep with international best practice in renewable energy maintenance and bring that experience back to the UK. Whilst I'm keeping my feet firmly on the floor, I'm backing us to bring a medal home, particularly following our Top 10 finish at WorldSkills UK Special Edition 2022.
In the meantime, industry has the opportunity to engage with WorldSkills UK and ESP to support the Renewable Energy Competition, both to attract diverse talent to the Offshore Wind sector and to drive up standards in skills needed. Further and Higher Education providers can also embed competition-based training in their delivery of these skills and enable young people to gain world-class skills through our regional, national and international finals in the coming years.