"I had a great tutor who introduced me to WorldSkills UK Competitions. I competed for the regional heats first and then got through to the National Finals. I never thought I would get anywhere with it as I wasn't very confident at the beginning, but it ended up changing my life!"
At the National Finals Victoria faced the added pressure of competing against her twin sister. "At one point we were competing for the last three spaces and sadly she didn't get through. It was hard at times to be practising together because you wanted to bounce off each other but not copy each other." After beating her sister at the National Finals, Victoria was selected for Squad UK and was given the training to be able to compete against the best young florists in the world.
"
I was given a lot of valuable training, not only from my own training manager and employer but from international experts as well. I visited Germany, Sweden, America, Ireland and around the UK. It was full on but definitely well worth it.
Key to her doing well and making the most of her training was having a supportive employer. "Having a good support network is so important. An employer who is flexible and who wants to make the most of that year of training is vital."
Following her training, Victoria was selected for Team UK to compete against her peers from around the world at WorldSkills London 2011 where she was rewarded for her world-class floristry skills with a Medallion of Excellence. Victoria was delighted that the international competition was hosted on home ground. "Even though it's really exciting to go abroad, it meant I could have my friends and family there supporting me and I had never been to London before.
"
I think it was also important for the younger generation to see us and be inspired by us, that was really valuable, and it helped to boost the floristry industry in the UK a lot.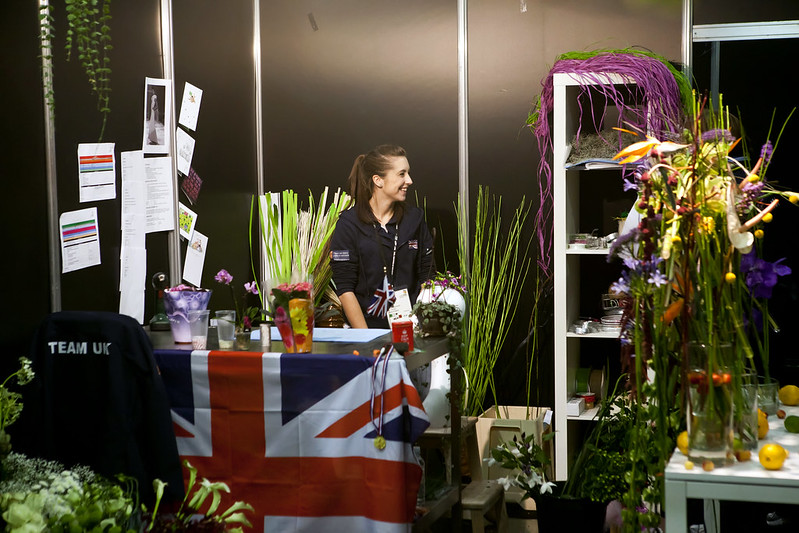 The lessons that Victoria took away from taking part in the international development programme have helped her to build and maintain a successful career. "The biggest lesson was that no matter what you do, always make the most of whatever situation you're in and adapt to anything. Those skills, especially this year, have been so important.
Following WorldSkills, Victoria went on to compete at the Royal Horticultural Society Chelsea Flower Show, winning two Gold Medals and has set up her own floristry business with her sister: Richards Floral Design.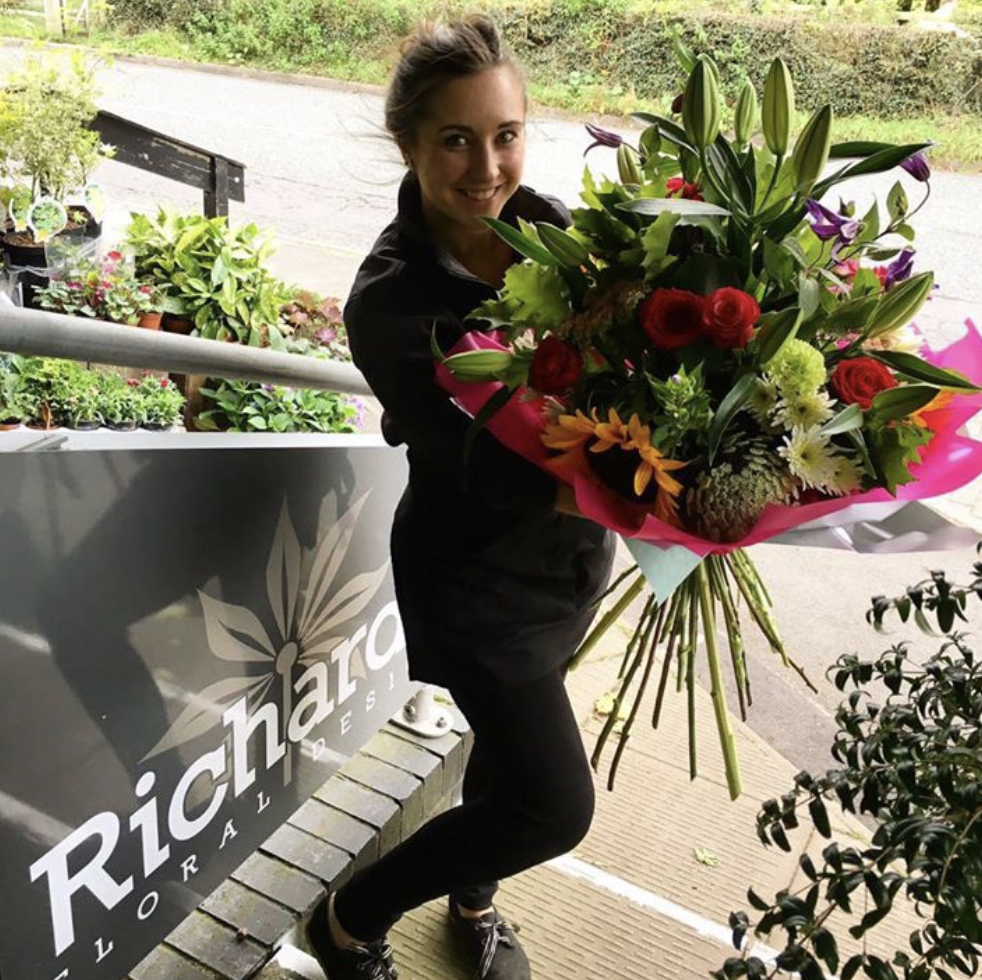 Victoria loves working as a florist because: "every day is varied; you can use different flowers and materials and there's loads of techniques to use. You're always learning something new."
She also enjoys how being a florist gives her the opportunity to be a part of her customers' special occasions. "In one respect it's a lot of pressure as it's important dates that people are going to remember, but it's nice to be part of that."
For those looking to follow in her footsteps Victoria advises, "Just be yourself and do the best you can. Remember that the only person responsible for yourself is you and you will get there. There might be hard times, but they will never last forever."
Looking to the future, Victoria's career goals are to expand her business and to help others develop their floristry skills.
"
I want the business to get bigger and better! I want to build the online side of my business and I would love to have a workshop for people to come and do training and pass on my skills.