Maisy is a full-time at Derwen College in Shropshire, a specialist centre for young people with special educational needs and disabilities, Maisy came up against some challenges in her earlier school career, "We used to do exams in school which I found hard, especially writing, reading and science."
She wanted to take up a technical education to help plan for her future. "My lead pathway is hospitality and food, the skills will help me to get a job, like cooking, baking, reading, serving customers and table laying, this is my lead path."
Maisy competed in the 2021 WorldSkills UK National Finals Foundation Skills Competition where the skills she demonstrated led to her being successful in coming third and winning a Bronze award.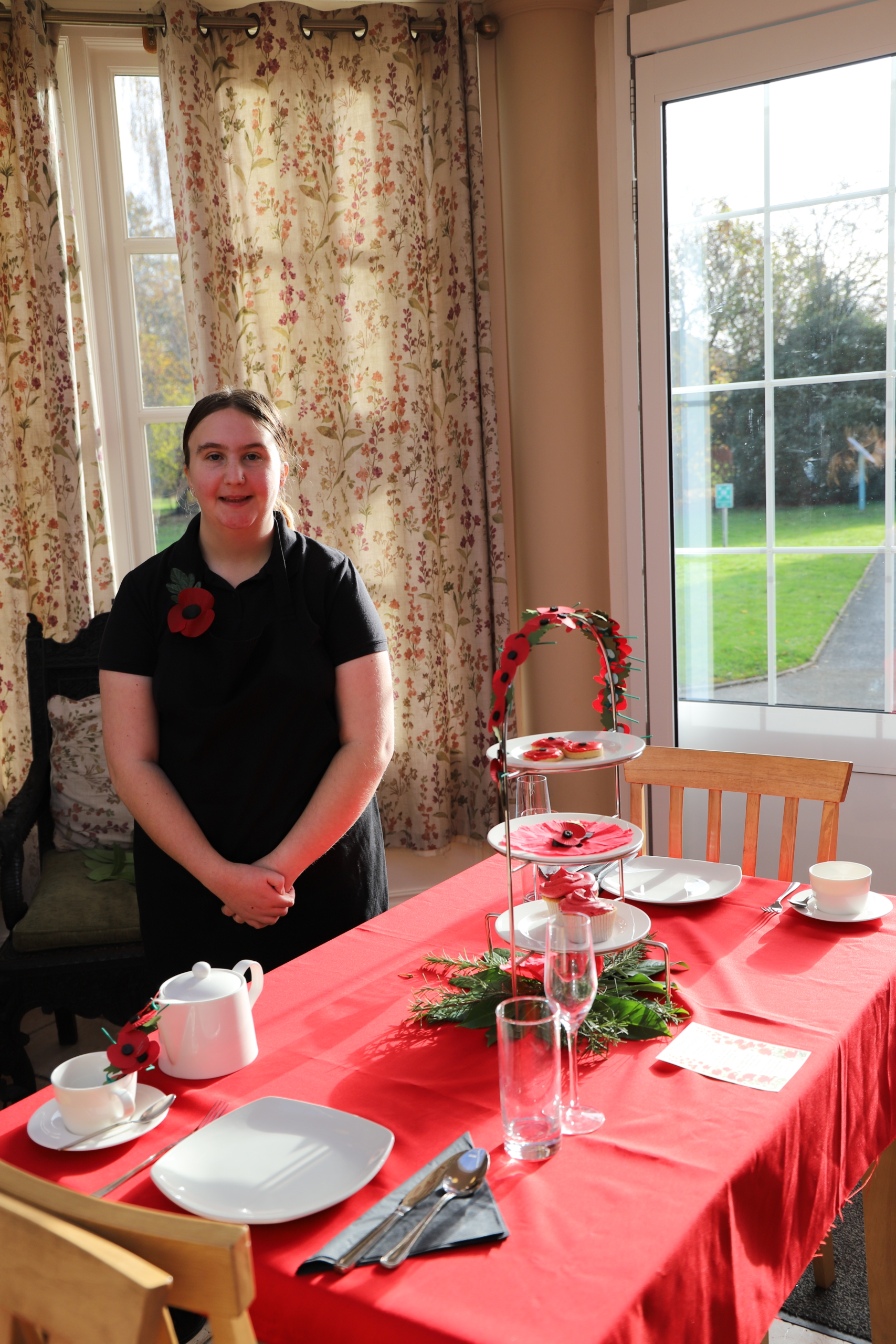 Asked what she found the most rewarding part of competing Maisy says, "I liked making the poppy wreath the best, it was taking part that counts and was the most fun."
The biggest obstacle Maisy found was how to manage her time:
"
I did think about how I was going to get to my competition on time and to not rush and plan my time management. I chased my fears away and took some deep breaths.
It's not only technical skills that Maisy has learned. "I now know all about the 'awards night' and 'Remembrance Day', I missed the 11th poppy out for Remembrance Sunday."
For anyone thinking of entering a WorldSkills UK Competition, Maisy has this advice, "It's the taking part that counts no matter what, work well with your team. It will be hard work, but don't give up!"
Maisy is confident that having competed will help her find a job she will enjoy and excel at:
"
It will definitely look good on my CV, the staff at my new job will think, 'wow!
Having had Covid-19 Maisy is very aware of the responsibility she has to herself and others around her, "I have had it once, I didn't like being in isolation, so I really don't want it again, I need to make sure I keep myself and everyone else safe and healthy especially when I work in the café and restaurant around customers."