Holly Mae competed at EuroSkills Budapest 2018, demonstrating world-class skills in beauty therapy and winning a Gold Medal as well as the Best in Nation Award, giving her the drive and determination to open her own beauty salon.
Holly Mae decided that completing an apprenticeship was the best pathway for her to find success as a beauty therapist:

"An apprenticeship was the best route for me as I was so eager to get working after I finished school. It was great to gain salon skills as well as complete my qualification.

"My partner was my inspiration. He took an apprenticeship and worked very hard alongside his qualification. This inspired me to choose the apprentice route which you get real, 'hands on' practical experience in a real job role, learning the right skills in a real environment. Apprenticeships are not only a way to start your career but also a way of progressing when you are in a job."

It was while she was working as an apprentice beauty therapist in 2016 that Holly Mae learnt about WorldSkills UK Competitions and decided to enter "My employer at the time entered me into my first ever competition on my first day working there. As I was so successful and gained first place, I then quickly grew a strong passion for competing and this is where my WorldSkills UK journey began."

Holly Mae competed at the National Finals in 2016 and 2017 against the best young beauty therapists from across the UK at the NEC in Birmingham, winning a coveted Gold Medal two years in a row.
Following on from this success, Holly Mae was selected for Squad UK, and was given expert technical and mindset training to develop her skills even further. She was then selected for Team UK to compete against her peers from across Europe at EuroSkills Budapest 2018.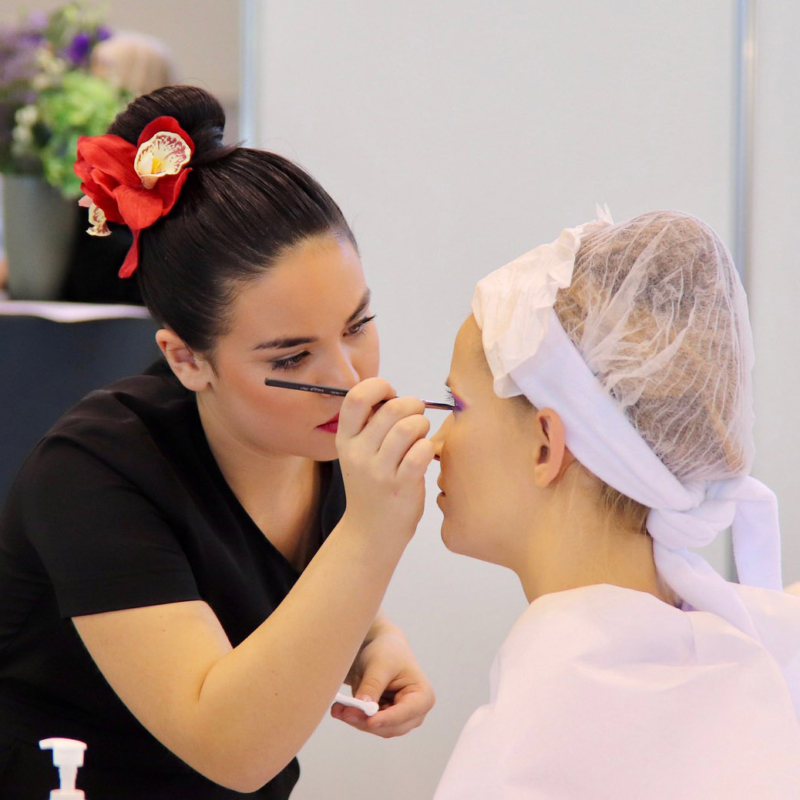 Once again, Holly Mae demonstrated her world-class skills, being awarded a Gold Medal in Beauty Therapy as well as the Best in Nation Award.
"
"My favourite parts of being involved with the WorldSkills UK Competitions was being able to build on my existing skills. The training improved my skills practically, but also my mental focus. The mental training set me apart from the rest of the competitors, and I believe this has made me the person I am today."
Winning the Gold Medal at EuroSkills gave Holly Mae the drive and determination to open her own beauty salon: "Due to COVID-19 it hasn't been an easy start however since opening in July 2020 I have been overwhelmed with the support and custom I've had. My dream has become a reality, and as of yet my little salon has been a success."

Holly Mae credits WorldSkills UK with giving her the technical and mindset skills needed to succeed in her career: "It's given me the self-belief and confidence to make my dream of having my own salon come true. Not only does it improve your skill set, which is vital to be one step ahead in your career, but it also gives you a strong and positive mindset. This has given me the capability to achieve my dreams in life."