Following winning a Bronze Medal at WorldSkills London 2011, Ben has built a successful career as a Composite Paint Technician for the Mercedes AMG Petronas F1 Team, painting the cars of some of the best Formula One drivers in the world. Read his inspiring story.
Ben grew up in Sheffield and started a car painting apprenticeship with BMW when he was 16.

"I left school with decent grades, but I knew I didn't want to go to university or full-time college. And I really loved cars so I looked into what apprenticeships I could do in the motor industry and I chose the car painting route."

Two years into his apprenticeship with BMW, he was introduced to skills competitions and WorldSkills UK when his manager suggested that he enter the national car painting competition. After doing well, he was selected by WorldSkills UK for the Squad for WorldSkills Calgary 2009.

"I wasn't selected for Team UK that time, but fortunately I was still invited to Canada to watch the WorldSkills competition and see what was involved. Seeing the scale of the competition in person gave me the drive to carry on competing."
After being inspired by what he saw in Calgary, Ben started his journey to compete at WorldSkills London 2011.
"I had to start from the beginning again, making it through the regional competitions, the National Finals, being chosen for Squad and then being selected to be in Team UK for WorldSkills London 2011. Looking back, I think it worked out for the best as it meant I had two more years of training."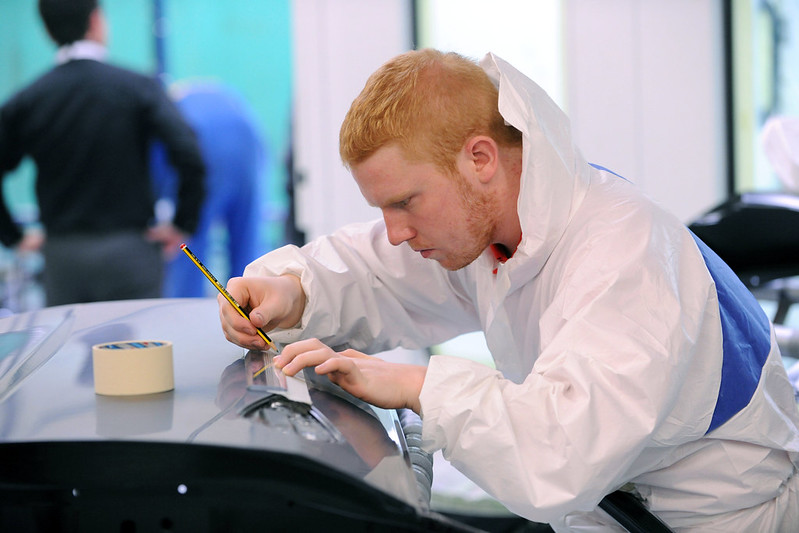 As part of the international development programme to prepare him to compete on the world stage, Ben had the opportunity to learn international best practice, training with the best around the world.

"I had some incredible opportunities, such as being able to train in other countries. I went out to Canada again, and to Belgium. I went on courses to improve my technical skill set and I was picking up a lot more knowledge than if I had just done my apprenticeship."

Ben says one of the biggest lessons he took away from the whole experience was the ability to stay calm under pressure.
"
"The mindset skills we learnt to help us stay calm and work through a problem have been really valuable. The ability to get the job done and not panic is something I've been able to take with me not only into my career, but into my personal life as well."
Competing at WorldSkills London and being awarded a Bronze Medal was something that Ben will never forget.

"The fact that it was held in the UK meant that all of my family could attend. Winning a medal and being on stage at the O2 Arena is something I'll always remember."
After his success at the WorldSkills competition, Ben quickly got offered a job as a Composite Paint Technician for the Mercedes AMG Petronas F1 Team.

"Having the WorldSkills Bronze Medal definitely put my CV to the top of the pile."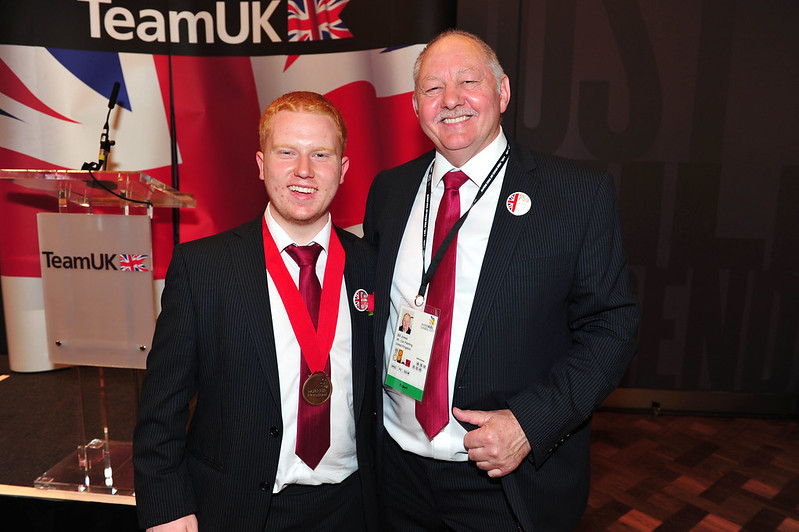 Ben has gone on to paint the cars of some of the best Formula One drivers in the world including Michael Schumacher, Lewis Hamilton, Nico Rosberg and Valtteri Bottas.

Ben says the best thing about his role is being part of a successful team.
"We've won every championship since 2014. A lot of people can be in F1 for a long time and not get a single race win, but I've now got over 100 with the team. I've definitely been with the right team at the right time. I've not had to jump to different jobs because I've not needed to, I've been at the right place.

"We're all super talented people all pulling in the same direction. When you do pull in the same direction, you get success from it."
In terms of the skills needed to succeed in car painting, Ben says:

"Focus on getting things right first time rather than being fast at a job but making loads of mistakes. Get your skill set right first and then speed will come later. Be methodical, take your time and get things as perfect as you can."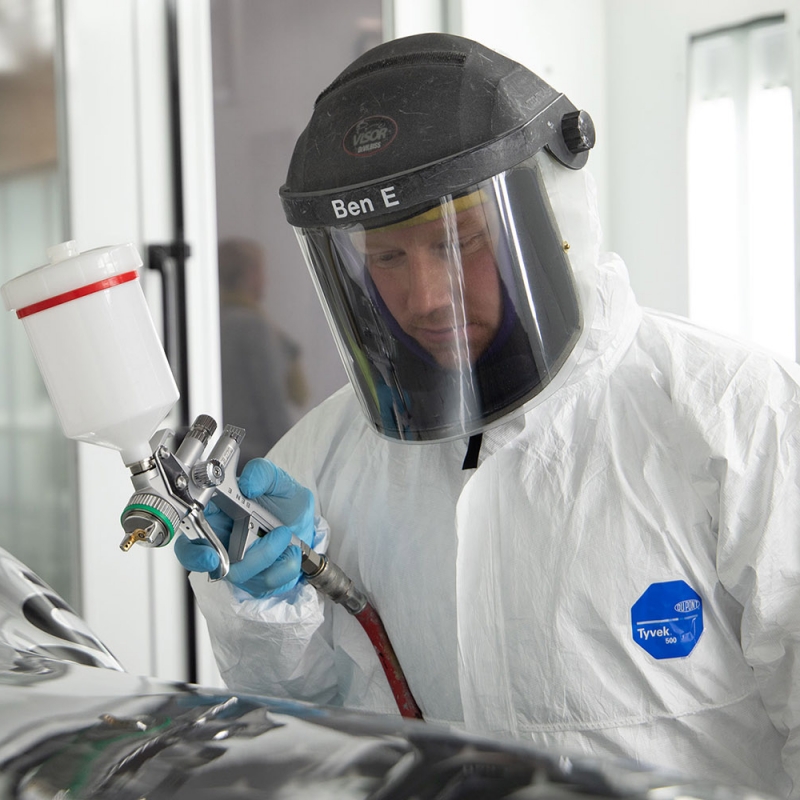 Looking to the future, Ben is keeping his eyes on more inspiring successes.

"I'm going to keep riding this train for a while, hopefully if we do well this year, it will be an eighth title in a row, which no one has ever done in the history of motor sport."