At NCFE, we're delighted to be partnering with WorldSkills UK for the upcoming EDI Heroes Awards, alongside Coca-Cola Europacific Partners, and sponsoring the 'Rising Star' category. Taking place on 24 February, the event will honour, celebrate, and shine a light on individuals and organisations who are championing equity, diversity and inclusion (EDI) throughout the technical education sector.
"
These awards provide a platform to acknowledge real heroes from across our community, as well as an opportunity to learn from others about the ways in which we can all address and advance EDI to continue to promote its value.
The value of equity, diversity and inclusion
Building diversity into a workforce, organisation or institution is one of the best ways to ensure that we each understand and are representative of the communities and customers we aim to serve. In a sector where learning and growing is at the heart, this should be crucial to our thinking and reasoning.
"
By valuing an individual's diverse strengths, ideas and insights, we're rewarded with unique perspectives that can enrich experiences and outcomes for all. This is why ensuring that equity, diversity and inclusion are being valued and supported, both within and outside of an organisation, is of fundamental importance.
Difference must be celebrated, not seen as something that divides us, so the upcoming event is an excellent opportunity to not only celebrate these achievements, but also for us all to learn more about the ways in which we can embed EDI across our organisations and in our daily lives.
Driving diversity and inclusion at NCFE
NCFE's aim is to create a fairer, more inclusive society, and this can only be achieved with EDI at the forefront of our thinking. What's more, we must acknowledge that achieving EDI is a journey of continual progress bound to evolve over time, not a one-off exercise.
In 2021, we brought together 20 colleagues from across our departments, all with different backgrounds and perspectives, to form NCFE's diversity and inclusion team. Working all year round to champion and encourage EDI both within and outside of the company, our goal is to look much further than the protected characteristics as outlined in the Equality Act, to ensure that we're including every individual and their intersectional identities.
As well as promoting EDI internally by working with colleagues, we also want to lead the way externally in driving diversity and inclusion in our sector, as well as promoting the importance of education in embracing inclusivity. Our related qualifications, such as the Level 2 Certificate in Equality and Diversity have been developed to educate learners on the importance of equality and diversity within different contexts and to give them an understanding of the different issues affecting equality and diversity in society, the community, and the workplace.
We also believe that having open and transparent conversations around EDI are crucial to advancing these discourses and spreading advice and actions far and wide. By hosting live webinars and podcast episodes that focus on discussing and highlighting diversity, inclusion and accessibility, we can really put these learnings out there.
We're always willing to be a part of these conversations and invite you to get in touch with us on diversity&inclusion@ncfe.org.uk if you'd like to collaborate with us on similar activities.
The importance of attracting diverse talent
Attracting diverse talent to any organisation is vital. Continuous progression towards equity, diversity and inclusion must be recognised as everyone's responsibility, and the hiring process is an intrinsic part of this responsibility. Having a diverse team in place gives us diversity of thought, which is crucial in developing the qualifications that will then meet the needs of a broad range of learners.
We're working in collaboration with colleagues to ensure that NCFE is as diverse and inclusive as it can be, with a culture that welcomes everyone and empowers them to develop and succeed in their roles. With that in mind we have refreshed our EDI policies and launched a People Vision across the business, which brings to life the core NCFE values and behaviours.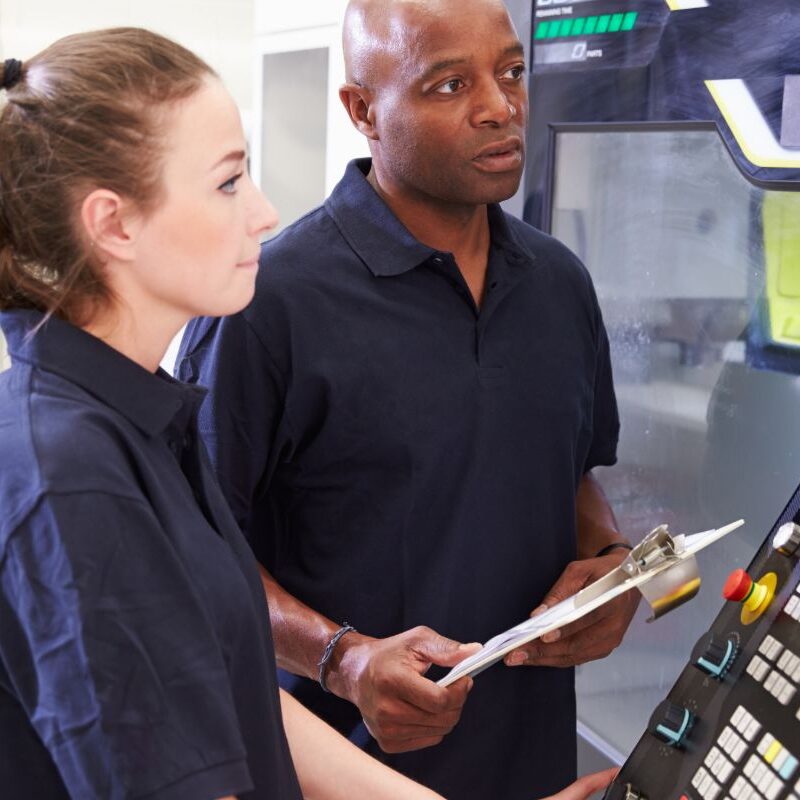 Only when people can bring their full selves to work and study can they reach their full potential. Therefore, driving greater equality, diversity and inclusion is critical to creating a fairer society and allowing everyone to flourish. As such, we're really looking forward to hearing all the wonderful stories from the nominees and congratulating them on their work when the EDI Heroes Awards take place.
Movements need collaborators so, if you would like to work alongside us to drive EDI in our sector, please email us: diversity&inclusion@ncfe.org.uk.