I deliver the Pearson suite of information technology courses at Wirral Metropolitan College and a foundation degree we run in partnership with Chester University. In late 2020, our college was chosen as a WorldSkills UK Centre of Excellence and I was keen to learn about what this would involve.
Introduction to WorldSkills UK
I was one of 100 educators from 20 colleges who were introduced through the train the trainer programme which raises standards and excellence in vocational education using unique methodology. The aims seemed worthy and the thinking and approach sound. My initial thought was that it would be some interesting CPD that might improve my teaching practice.
The programme was delivered by Jenna Wrathall the first ever competitor to represent the UK in beauty therapy in WorldSkills international competition. She was able to bring her experience of training for competitions and her own teaching knowledge to the delivery of the five modules. I really enjoyed the course and each module gave me a lot to think about in terms of my own teaching practice and how I could apply what I'd learned to the classroom.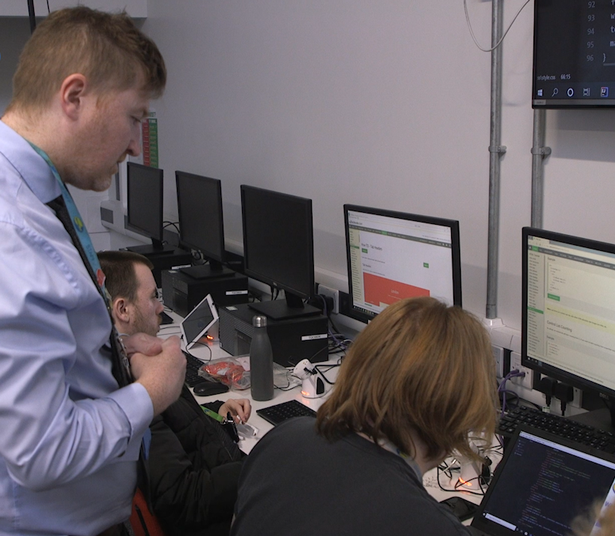 Inspiring
It wasn't until I attended a Zoom Networking Session with a focus on 3D Game Art that I fully appreciated just what an incredible opportunity being involved was for myself and the students I teach. The session epitomised what WorldSkills UK is about, Dan McCabe's journey from college, to international competition success and then into industry was inspiring. Input from employers Sumo Digital gave reassurance that content was relevant and Martin McGuire and Mike Spence represented WorldSkills UK and its commitment to promoting excellence. I was inspired, informed and excited to learn more. I could really see what a great benefit this could be for my students as well as my own professional development.
Developing skills excellence
I was particularly impressed by and interested in the sessions delivered Dr Steph Tibbert the WorldSkills UK performance and wellbeing coach, who discussed the importance of building confidence and motivation in students. I could see how the issues discussed in these sessions could push those students, beyond competence to excellence, also how I could help those students whose lack of motivation and confidence was holding them back from reaching competence in the classroom.
The course has inspired me to enter some of my students into the WorldSkills UK Web Design Competition and I'm looking forward over the next few years to using and sharing what I've learned.