As the Chartered Institute for IT, BCS has unparalleled insight into the development of this hugely dynamic sector which brings to bear on just about every other discipline there is. Here Zoe Spilberg BCS Head of Education explains why partnering with us is helping improve access and diversity and inclusion:
To inspire and encourage the next generation of young people considering a career in IT and digital, BCS is proud to partner with WorldSkills UK on Spotlight Talks: Inspiring Careers Excellence. We are the professional body for IT with almost 60,000 members. We're committed to delivering valuable education pathways, training, and networking opportunities to support the next generation of digital professionals looking to excel in their IT careers. Whether you're thinking about an apprenticeship or are in the early stages of your digital career, BCS can give you the guidance and support to help you succeed.
WorldSkills UK's approach fits with the main aims of BCS, to improve education, share expertise and support careers in tech. The BCS core ethical values are:
our digital lives should be in the hands of competent, ethical, and accountable professionals
there must be greater diversity and inclusion in the IT profession
we need to close the digital divide by improving access for all to skills and technology
we back the promotion and development of digital and data technologies to help achieve net-zero.
We have chosen to support The Spotlight Talks because: both the WorldSkills UK and BCS aim to inspire young people to take up technical careers and apprenticeships. We share the same goal of widespread digital literacy and the development of a diverse tech workforce. BCS wants to connect with young people, such as those taking part in or watching the Spotlight Talks which can be used as a resource for teachers, students and the broader community of educators.
BCS fully supports WorldSkills UK's goal to develop excellence in the teaching profession and hope that our network of teachers, researchers and educators can benefit from the collaboration.
As well as the long established BCS Women specialist group, BCS has partnered with Coding Black Females (CBF), a non-profit organisation, as part of a project to diversify the tech sector. Seventy women in CBF have been offered membership of BCS under a bursary agreement.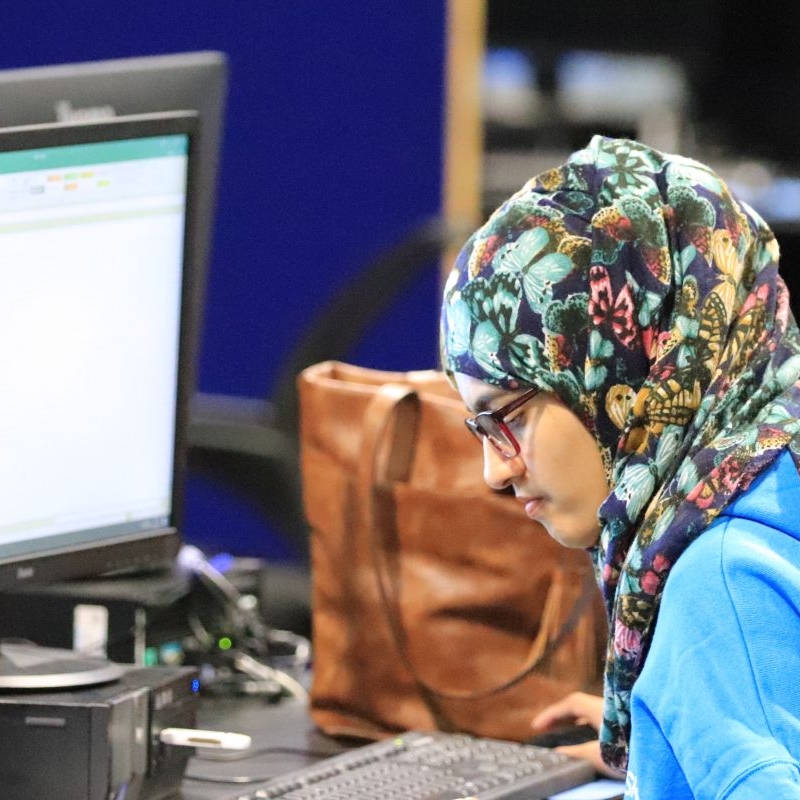 We have set up the EMBRACE specialist group which looks at race and ethnicity in the IT industry. We are also in the process of setting up two other special interest groups, LGBTQ+ and Digital Inclusion and are participating in the Nuffield Research Placements for young people from disadvantaged backgrounds as well as setting up an Early Careers Group.
BCS supports students through a variety of initiatives. We have a digital careers webpage featuring the Careers Inspiration video series where early careers professionals talk about their jobs. There's a BCS careers site aimed at young people to give them a bite-sized overview of how get into tech jobs. There's a page dedicated to explaining what digital apprenticeships are. We are also asking for apprentices to share their stories on our Doing What You Love page.
As the professional body for IT, BCS verifies the competency of apprentices at the end of their training. Students can take up a student membership at an affordable rate. There are local groups and chapters at universities that provide mentoring, courses, and career advice. BCS awards a wide range of qualifications including basic digital literacy programmes and courses for those who are want to develop their career with advanced skills, as well as a number of occupationally-focussed qualifications for specialist IT roles.
We support an extensive network of computer science teachers in a peer-to-peer support group, Computing at School (CAS). They hold regular regional meetings to discuss best-practice in the classrooms and share resources and ideas. CAS works in partnership with Barefoot Computing, which provides primary school teachers with free resources, including lesson plans and tutor notes. We are also part of the National Centre for Computing Education, which provides professional development, curriculum resources and school-led support for computing teachers to deliver a world-class computing education. As well as partnering with WorldSkills UK as part of their Spotlight Talks series, we are also running a campaign with Career Map, aimed at students, teachers, and parents.
Students who complete a number of our qualifications can receive BCS membership at reduced rates so they can get the most up-to-date resources and start to make connections with industry professionals from the very beginning of their career journeys.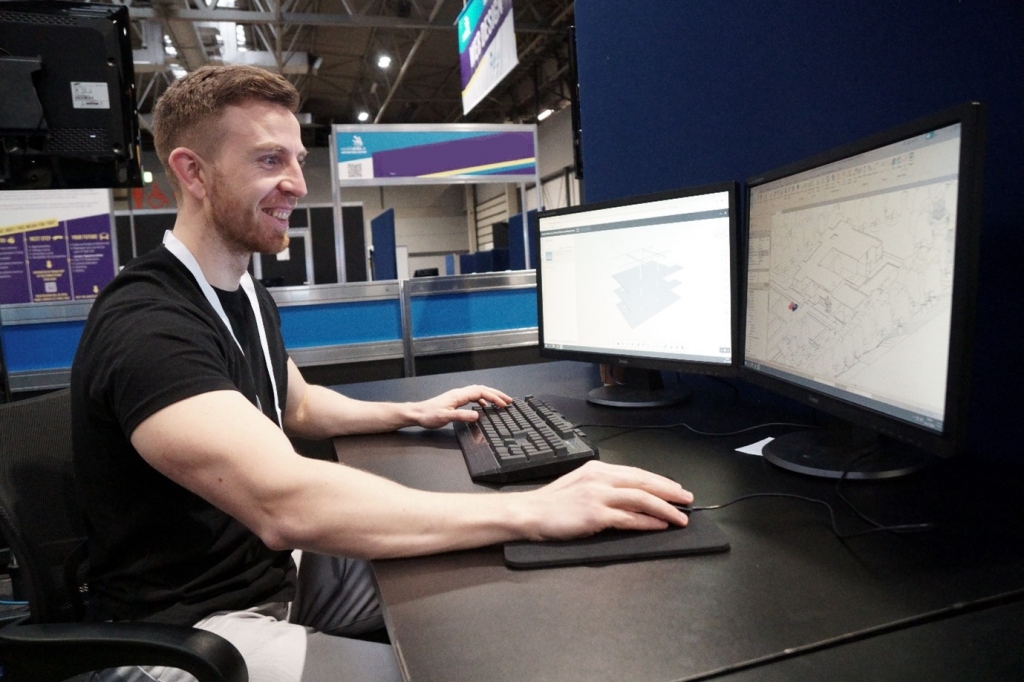 We look to support young professionals through the Early Careers BCS Group and we help younger members to connect with more experienced IT professionals. We have has specialist groups with speakers and networking opportunities and a range of tools and resources for continuous professional development. Young people can benchmark their skills against industry standards and achieve professional registration.
Every sector has a digital element, across health, sustainability, retail, hospitality, finance, public relations to the arts, to name a few. Areas such as digital health has seen a massive transformation during the pandemic. This included the increased use of the use of the NHS app, with over 10 million people signing up to after it was adapted to act as a Covid-19 passport. Then there's artificial intelligence, where, for instance, medical professionals can compile detailed patient records using just their voice. This has reduced repetition and supported standardisation across departments.
When it comes to sustainability, it is the analysis of data that has allowed us to measure climate change. In retail, the move to online shopping has become the norm and you can now order a meal in a café on an app. All of this needs both the people to develop and implement the innovations and employees who are digitally literate enough to use it.
There are also, of course a wide range of specific tech jobs, including cybersecurity experts, who can defend organisations such as the NHS against attacks, or business analysts who can use data to streamline the performance of companies. Plus, did you know that the gaming industry in the UK is worth more than the film industry? Latest figures put its market worth around the £7bn mark.
For more information have a look at the over 200 different job titles across a set of digital job roles mapped against the SFIA plus skills framework.
Overall, with the demand for IT professionals and those with digital skills remaining high, job prospects are excellent. With the right training and a can-do attitude, tech can be a very well paid, fulfilling and varied career. It is also fast-paced and changing all the time, especially in areas such as artificial intelligence
The Covid pandemic radically changed the way we connect and speeded up the digital transformation of our society. Working, studying, and playing has all gone online. It's hard to imagine how any of us managed before Zoom and Microsoft Teams became commonplace.
The government has a huge push to improve digital skills and literacy amongst both children and young adults. There's been a significant investment in the National Centre for Computing Education to upskill teachers. The government also has the bold aim of revolutionising the provision and funding of skills training for those who are aged 16 plus.
But the talent pool for IT workers is currently narrow, especially in more senior positions:
"
Women make up just 20% of the workforce in IT. According to BCS analysis, black women make up just 0.7% of the IT sector, meaning their representation is 2.5 times worse than other industries. In June 2020, BCS analysed ONS figures and found BAME IT professionals were less likely to be in positions of responsibility than those of white ethnicity despite, on the whole, being better qualified. Only 9% of BAME IT specialists were directors.  The  ongoing skills gap was highlighted by the WorldSkills UK report: Disconnected, Exploring the Digital Skills Gap. Less than half of UK employers believe young people are leaving full-time education with sufficient advanced digital skills. Other reports back this up.
According to the Lloyds Bank Essential Digital Skills 2021 report, 11million people lack the digital skills needed for everyday life. Analysis by a leading research and advisory company, Gartners states a talent shortage is the most significant barrier to the adoption of 64% of new technologies. The 2021 BCS IT Leaders report says were the main priorities are business transformation (55%) and remote and distributed working (48%) – but there are concerns about whether this achievable with the resources available.
More needs to be done to address the digital divide and to increase the numbers of women and people from under-represented groups in the sector. The key to bridging the skills gap is to provide the training and skills needed to ensure a career in tech is open, accessible and attractive to all.
Visit the BCS website