Our Deputy CEO Ben Blackledge talks about the exciting new online CPD event, 'Developing excellence in teaching and training':
It has been an amazing summer for demonstrating the excellence that exists across the UK, from the amazing performances of Team GB at the Olympics; England, Wales and Scotland all competing at the Euros; a hard-fought British Lions campaign; talent old and new competing at Wimbledon and the amazing victory or Emily Raducanu at the US Open. I have thoroughly enjoyed supporting the individuals and the teams as they have represented the potential, the skills and the dedication that exists across all of the four nations of the UK.
And it feels more and more like the teams of coaches, physios, and support staff that are so crucial to these teams being able to compete on the highest level are being recognised for the vital roles they play and skills they bring. That's why I was so pleased to see the focus on developing excellence in teaching as a key part of the Government Skills for Jobs White Paper. We have a staggering amount of skills potential here in the UK, and amazing teachers and trainers who are committed to helping students fulfil that potential. But, if we want to see the UK develop the skills the economy needs, then we must invest in those teachers.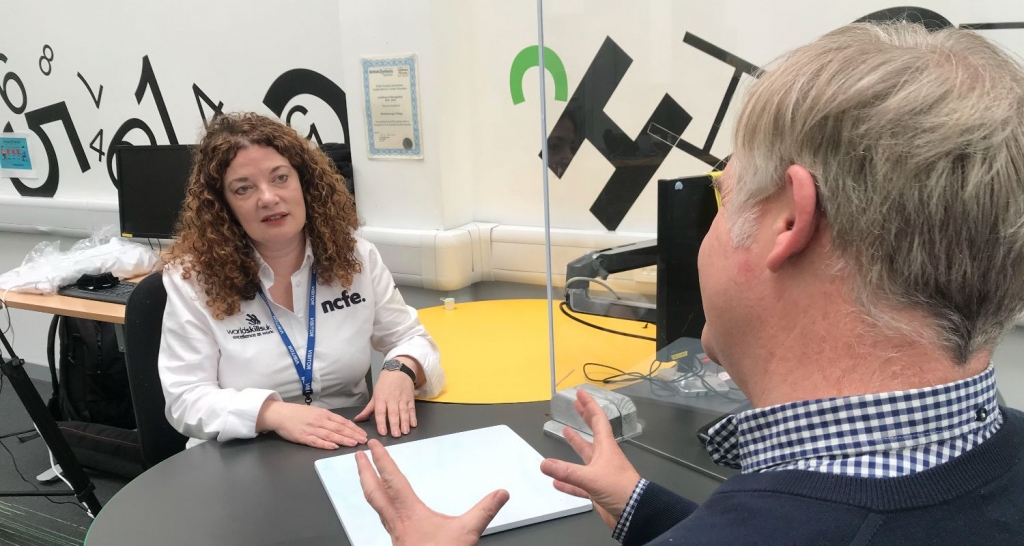 This is an area that we are particularly committed to and which is backed up by the launch of our Centre of Excellence programme developed in partnership with NCFE and cited in the white paper as being a high-quality development programme. The Centre of Excellence matches our national and international experts with FE tutors from UK colleges and gives them access to high-quality training and development and mentoring. This also sits alongside our Innovation Network through which we've created a community of best practice among colleges, working together to use our knowledge and tools to embed and mainstream excellence.
While it's great to see the demand for these two programmes and the impact they are already having, we want to do more to enable tutors to develop their students' skills from competence to excellence. So, I'm delighted we have joined with the Education and Training Foundation (ETF) the expert body for professional development and standards in FE and training in England, to develop an online continuing professional development (CPD) event for technical and vocational education and training practitioners across a wide range of disciplines, called, 'Developing excellence in teaching and training'.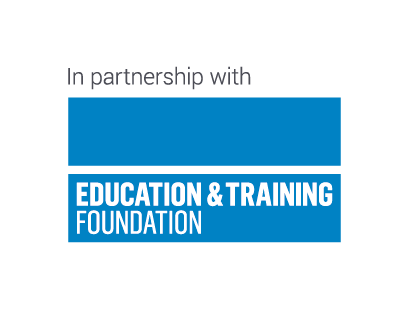 "
This exciting free event full of amazing content, happens on 24 and 25 November and offers over 11 hours of free high-quality continuous professional development including valuable insights brought back from our international best practice exchanges. We have created the sessions around four themes: Equity diversity and inclusion, exploring the barriers that students face and how to support them; the 'WorldSkills Way', the art of teaching, training and assessment; live technical masterclasses; Education 4.0 looking at emerging technologies and how these will support teaching methods, improve social mobility and help meet employers' skills needs.
The sessions are designed to have practical outcomes for delegates with expert panellists drawn from the FE sector, business, government as well as from around the WorldSkills global network. In addition to lively debate from highly interactive expert panel sessions, the main focus of the event will be practical workshops and insights which will be fuelled by both expertise from our global network, and experience from years of developing world-class, high-quality skills on the national and international stages.
There will be lots of opportunities for delegates to raise questions during the live broadcast to really get into what matters most about skills training to FE educators today, so please do make sure you don't miss out on what promises to be a uniquely inspirational and valuable event. So, whether you or your team are able to join for the whole programme or will be selecting the sessions which are most relevant to you I look forward to welcoming you to the event in November.
'Developing excellence in teaching and training' tops off a joint initiative from ETF, the Association of Colleges (AoC) and ourselves, called the 'Month of Learning'. A month when the FE sector can take advantage of opportunities designed especially for them such as joining the Society for Education and Training (part of the ETF) annual conference on 2 November and the AoC annual conference for senior leaders across the college sector on 16 and 17 November.
Sport in the UK is currently demonstrating the ability of the UK to compete and win on the world stage, equally if we are going to develop a world-class technical education system that will help the UK economy compete internationally then we need to invest in the teachers and trainers who are responsible for the next generation of skilled workers. So, whether you or your team are able to join for the whole programme or will be selecting the sessions which are most relevant to you I look forward to welcoming you to the event in November.
Reserve your place now