Our Head of National Competitions and Careers Dee Aylett-Smith explains why showcasing apprenticeships as a prestigious career pathway is more important than ever this National Apprenticeship Week.
Within the most recent Skills for Jobs White Paper, Secretary of State for Education Gavin Williamson said "Although our universities are world-class, it is not the only choice; in many cases, a college course or apprenticeship can offer better outcomes". As National Apprenticeship Week starts with the theme 'Build the Future', this statement is very welcomed.

Each year National Apprenticeship Week provides a great opportunity to explore the world of apprenticeships and technical qualifications that are available within many different sectors and skill areas. Whether you are thinking about a career in digital, engineering, catering or administration and management there really is a great opportunity for all.

At WorldSkills UK, we are dedicated to showcasing just how prestigious this routeway is. We know from those who chose a technical and apprenticeship pathway, whilst undertaking our skills development programme, that the apprenticeship and technical route has given them skills to enable them to succeed in work and life.

That's why the skills advocacy work we do is so vital, as we want to inspire young people to explore the opportunities available to them – there is an opportunity for all!

Over the past year we have seen youth unemployment increase to record levels and those who were already vulnerable and at risk are now even further from the labour market. This is why it is so important for young people to be inspired to take the apprenticeship and technical education pathway. We want to ensure every young person aspires to the career that could be for them, a career they may not have even known existed and that will be critical to a skills-led economic recovery.
From 2019-2020 77% of young people we engaged with had increased levels of inspiration, supporting their career decisions. Our role models, or as we like to call them Skills Champions, are people that are experiencing first-hand what the careers within technical and vocational pathways can provide. These individuals have not only excelled in their technical skills development, they have developed key employability skills in problem solving, working in pressured environments, and building resilience.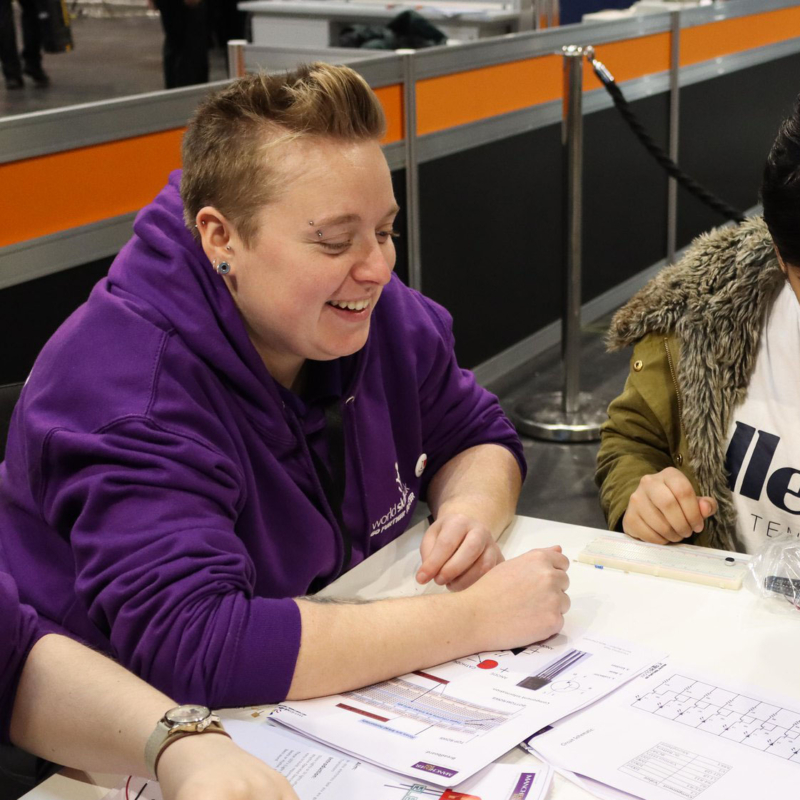 So with all this in mind we want to invite you and the young people you work with to come and join us to hear direct from our Skills Champions in our upcoming online event Spotlight Talks: Inspiring Careers Excellence on 24 and 25 March 2021. These inspiring professionals and role models will talk through their continued careers success. Over the two days we have representation from key priority sectors including engineering, health and social care, and digital. The event is free to access and accessible from any smart device, so if you are keen to inspire your young person then do tune in!
And finally, over the coming months you will hear more from our Skills Champions so do keep an eye on our website and social media channels for more inspiring careers case studies. In a world of so much uncertainty we want to show the future talent of the UK that there are many reachable opportunities and in sectors that they never even knew existed! These young people are integral to us building the future – a future where a skills-led economy has been built on prestigious apprenticeships and technical education excellence.
For more information please do check out our resources that will help individuals identify strengths and what the future is for them.
Learn more about apprenticeships in:
England
Scotland
Wales
Northern Ireland