Ryan competed at WorldSkills London 2011, reaching world-class standards in Mechanical Engineering: CAD and winning a Bronze Medal. Discover how our international training programme helped him to become confident in his abilities and how the experience has shaped his career.
Ryan, from East Kilbride, was encouraged by his teachers to leave school and study at his local college, New College Lanarkshire (formally known as Motherwell College).

"Before starting college, I didn't have a massive amount of confidence or ambition, and I was almost forced into further education by my teachers. But it totally changed my life because I would never have ended up with the career opportunities that I've had since otherwise."

He was inspired to study Computer Aided Design (CAD) by his father, who worked in the industry. "My dad worked in CAD so it's something I'd known about from him and I wanted to do a similar role to what he was doing. I'd also enjoyed doing graphic design and product design at school, so this seemed like the logical next step."

It was while at college that he learned about WorldSkills UK Competitions from his lecturer Barry Skea, who is currently the WorldSkills UK Training Manager in Mechanical Engineering: CAD. "Barry ran extra evening classes for students who wanted to get involved and that's how I started with it all."
Ryan first competed in 2008, making it through the regional heats to the National Finals in London where he won a Bronze Medal. He competed again the following year, securing a Silver Medal and being selected for Squad UK. Following months of training and hard work, Ryan was selected to represent Team UK in Mechanical Engineering: CAD.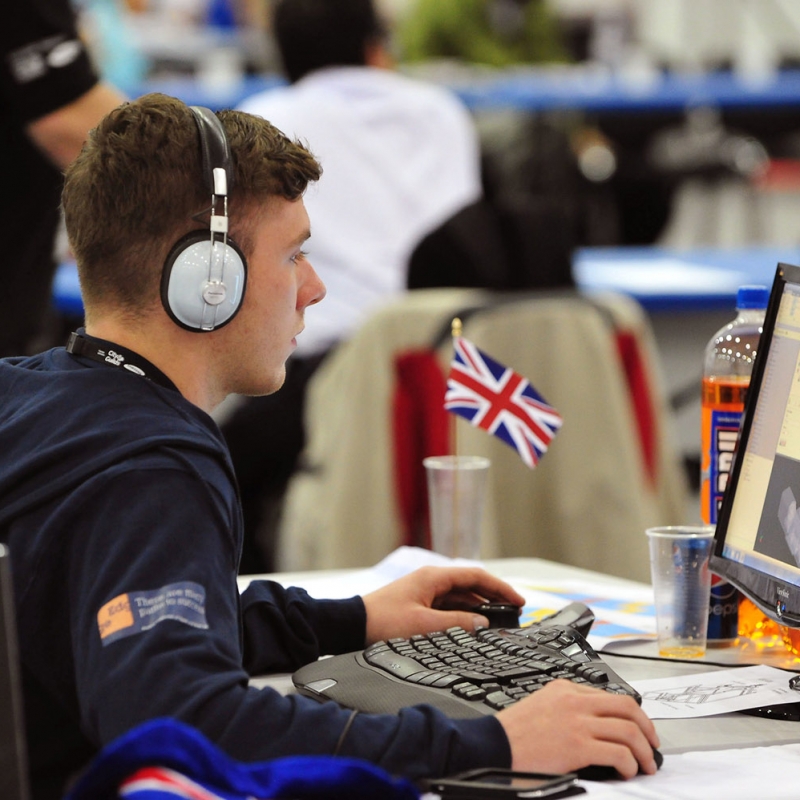 His first international competition was at EuroSkills Lisbon 2010 where he scooped first place and the coveted Gold Medal, although he was still struggling with his confidence: "I wasn't actually prepared to go on stage for the medal ceremony because I thought I hadn't done very well!"
"
"The biggest lesson I took away from my whole WorldSkills UK experience is to work as hard as you can and just be confident in your abilities."
Ryan's next competition was WorldSkills London 2011, where he was up against the best of his peers from around the world and was awarded for reaching world-class standards in his skill with a Bronze Medal.

"It was great that my family were able to travel and see me compete. Being hosted in the UK meant I had extra support that wouldn't have been there if it had been held elsewhere. However, this also meant there was added pressure to do well!"

Following WorldSkills London, Ryan went on to become a lecturer at New College Lanarkshire, helping to develop and inspire the next generation of CAD students.

"The college didn't want to lose the skills I'd built up during my training. The college and WorldSkills UK had done so much for me so I wanted to give back and see other people get the same chances that I had."
Ryan also shares his world-class CAD skills with other organisations and industries, as well as helping with the organisation and training of the WorldSkills UK Mechanical Engineering: CAD competition as an Assistant Training Manager.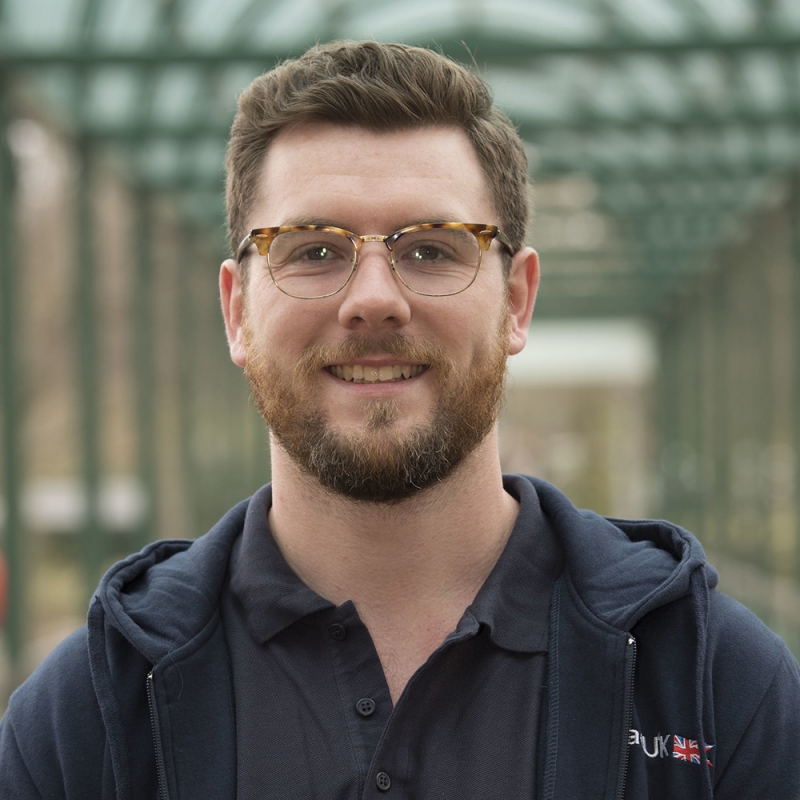 "It was a life changing experience for me and now I'm able to see it be lifechanging for other young people as well."

Ryan's favourite part about his career is the flexibility: "I get to be involved with lots of different aspects of engineering and CAD and I get to do something that I'm passionate about – training and nurturing students and seeing them grow and develop."

He believes one of the best things about the CAD industry is "that it's so big and varied because everything has to be designed, so I see my students going into 20 different industries every year."

"Also, it's constantly changing. I can't use the same teaching materials from one year to the next because it evolves quickly and is so fast paced. It's a secure industry to work in because it's not going anywhere, it's at the core of everything and there's so much opportunity out there."

For those looking to follow in Ryan's footsteps he says:
"
"The essential skills needed to succeed are self-discipline, you need to be able to work hard and have the confidence and desire to do well."