After competing at WorldSkills London 2011 and reaching world-class standards in Mechatronics, Mark discovered a passion for passing on his skills and knowledge to the next generation as a lecturer at Northern Regional College. Read his story.
Mark grew up in Ballymena in Northern Ireland. He left school to do a four-year apprenticeship in Electrical Installation before going on to do an HND in Electrical and Electronic Engineering at Northern Regional College. However, choosing a technical education route wasn't something that had been encouraged by his teachers.

"My teachers thought I should be staying on at school and going down the university route, but I wasn't interested in that, I wanted to have hands-on skills.

"I left school with a 10-year plan of what I wanted to achieve and decided I wanted to get a trade under my belt before moving on to higher level qualifications. When you're an electrician there can be this automatic assumption that you weren't very bright at school, which isn't always the case."

It was while at Northern Regional College that Mark was first introduced to WorldSkills UK Competitions by his lecturer David Russell, the Training Manger for Mechatronics.

"He told me it would look good on my CV and that was something that stuck out to me. I hadn't actually heard of mechatronics before, but I was interested in furthering myself and my career."
After winning the National Qualifiers in Northern Ireland, Mark and his teammate Chris, went on to the National Finals at Middlesex University. They secured a Silver Medal and a place in Squad UK, to receive world-class training and development to get them ready for WorldSkills London 2011.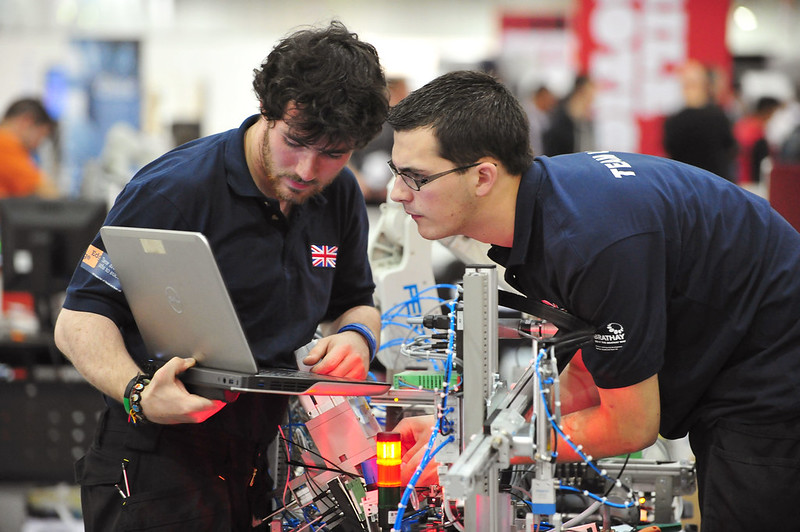 "Mechatronics was a brand-new skill area at that time so we concentrated on competing as much as possible to try and get our knowledge base up."

The first international competition was EuroSkills Lisbon 2010 where they proved they had the drive to succeed.

"One thing you need to have for skills competitions is a lot of competitive edge, me and Chris were both very competitive people."

They went on to compete in international pressure tests in Germany, Finland, Ireland, Holland and Estonia. "We took part in a lot of international competitions and pressure tests to learn as much as we could."

All this training led up to WorldSkills London 2011, competing at the 'skills olympics' against their peers from around the word in Mechatronics, where he and his teammate Chris were awarded Medallions of Excellence for meeting world-class standards in the skill.
"
"Being able to say you've been selected to represent the UK at a world final was the best part of the whole experience."
Reflecting on what he learnt from being part of the global competition, Mark says:

"I learnt a lot about professionalism from the experience, such as how to manage my time, how to take responsibility for myself and my learning and the importance of making sure I was fit and healthy for the competition. As well as developing my technical skill set, I learnt a lot of soft skills and how to develop myself as a person."

Following the competition, Mark was approached about a lecturing post at Northern Regional College that they thought he would be suitable for.

"Most people go into a lecturing job in their thirties, but I was 24 and the youngest at the college, but knowing that I had been at world-class level in my skill area gave me confidence and respect from other members of staff."

He still works at the college as an Electrical and Electronic Engineering Lecturer, teaching students skills in mechatronics and automation. Even though Mark hadn't considered a job in education initially, he is pleased about how his career has progressed.
"Before being offered the job at the college, I never thought that I would go into teaching but I'm glad I did as I really enjoy it. I love the chance it gives me to broaden my horizons and learn different ways of teaching and engaging people, it gives me a lot of satisfaction. My favourite part is when you see the penny drop for someone when you're teaching quite challenging material."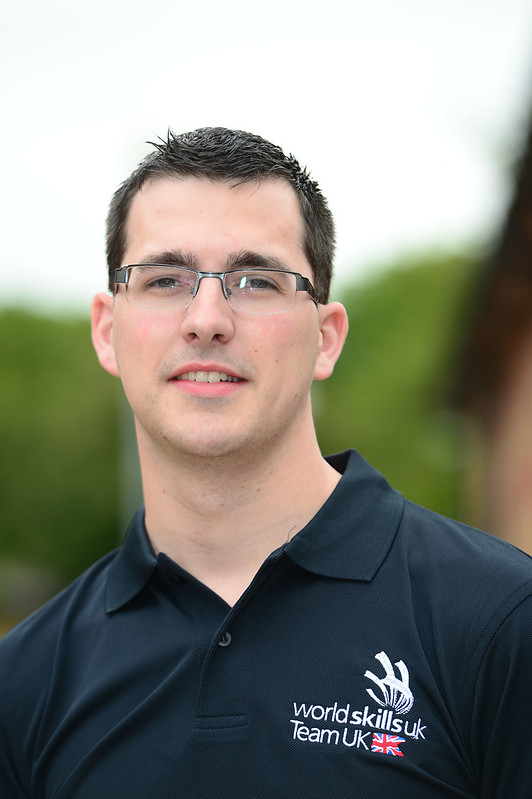 For those looking to build a career in engineering, Mark says the skills young people need are:

"Other than the normal skills for being an engineer like reasoning, problem solving, mathematical ability, I believe what people need is a very strong inner drive to work hard to achieve qualifications and a strong focus on what your final goals are, so you know where to aim!"