Harry grew up in Worthing West Sussex. He learned about WorldSkills UK Competitions from his tutor at college where he was studying graphic design and was asked if he wanted to be put forward. It was definitely the right move as he went on to win a Gold Medal in the National Finals with his submission of a magazine layout. The next year he was selected to compete against his peers from around the world as the UK's first ever graphic design competitor at WorldSkills Shizuoka in Japan.
Having moved on to study graphic design at the Arts Institute in Bournemouth before the selection process, Harry had to combine his degree studies with attending the WorldSkills training bootcamps. Harry's hard work paid off and he was awarded a Silver Medal for his world-class graphic design skills.
Competing gave Harry a more rounded experience of the different facets of graphic design than was possible through his college and university learning.
"
In normal business practice you would have a graphic designer coming up with the design, an artworker executing it and a printer producing it. In competition it's different, there's lots more skills to learn. I knew a lot more about the pre-press and artworking than the average graphic designer. I also learned how much graphic design varies around the world.
Asked what he enjoyed most about the whole experience Harry says, "The competition itself, being there and cracking on with it. Meeting other competitors from around the world."
Harry is certain this more demanding and holistic approach benefited his degree work: I was just so much quicker. It gave me more time to work on the brief and concepts because I knew the execution wouldn't take me long because of the skills I'd acquired through the training process.
This approach certainly paid off as Harry achieved a first-class honours degree with the highest marks ever awarded at his university for a final project. His career with WorldSkills UK continued, post-competition. He worked alongside the London-based brand agency Purpose to launch a new competition in graphic design and became a training manager with WorldSkills UK to coach competitors.
After coaching the graphic design competitors for WorldSkills London 2011, Harry joined the National Apprenticeship Service and then went back to freelancing before re-joining Purpose where he focused on strategy and insight. He then left to become a marketing consultant, focusing less on design.
He worked with a development organisation in social housing using shipping containers and decided to merge his own work with that of the development company, setting up a collective.
"
I have a couple of designers working on various projects in marketing and design and there's the property side of things including container reuse and 100% affordable housing. Plus, we have a project in Brighton which is a 50m heated outdoor pool. We're also working on bringing together a pop-up of street food vendors as a food court on top of a car park in Worthing in West Sussex.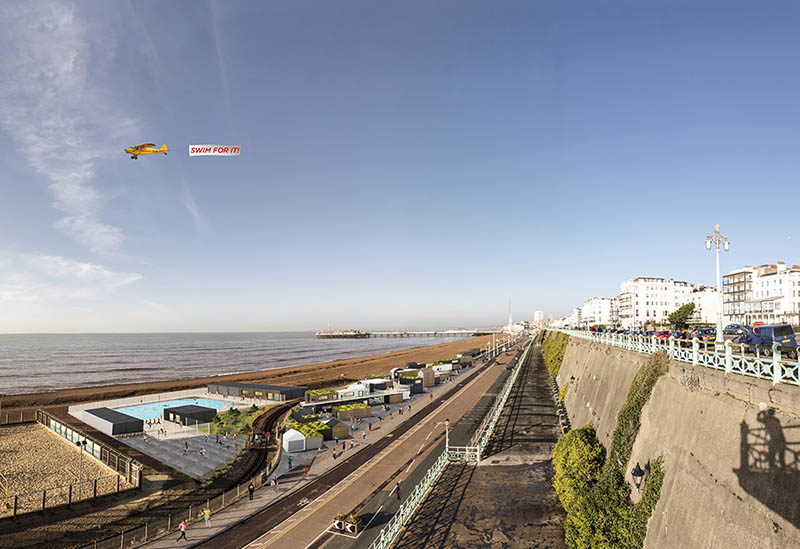 Such an eclectic mix of activities doesn't lend itself to typecasting but asked what his role is right now, Harry is happy with, Chief Operating Officer. He's enthusiastic about the variety of work he and his colleagues get to do. "There are always new challenges where I can apply the skills I've learned; it gets me up in the morning! Like what's today going to throw at us?!"
For young people starting out on their own career journey, Harry has this advice: Explore all the options and don't be put off by the perceptions of certain routes, I wish I'd done an apprenticeship for instance. See what option suits you and will put you where you want to be, the quickest.
Like many vocations marketing and communications has evolved rapidly in recent years and continues to do so and this is the best thing about it for Harry. "What's fascinating is how fast it changes. It's totally different from two years ago. For instance, you're expected to be a social media expert it's fast-paced and really interesting, and exciting to be part of it."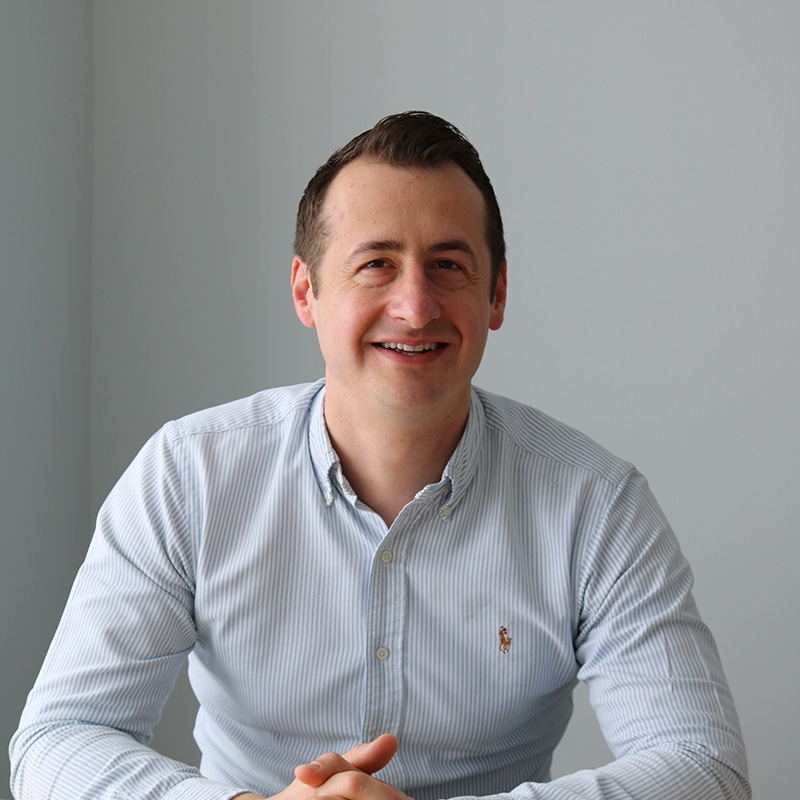 Particular skills and attributes are needed to succeed in the marketing and communications space which Harry cites as good problem-solving, a collaborative approach and the ability to learn from others' experience. "You've got to immerse yourself in the industry. Keep up to date with what's happening and follow where the trends are going and curiosity helps."