Mike Burdett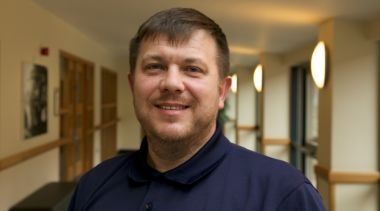 Successes: Deputy Chief Expert. Medallion of Excellence (2017 Abu Dhabi) , Medallion of Excellence (2019 Kazan).
I enjoy witnessing the journey, and personal growth all competitors complete over a WorldSkills cycle. My role as a Training Manager, is to provide structured training opportunities for high performing individuals to explore their own mindset, skills, and techniques. I support individuals'  transition over time, to achieve high performing excellence through, robust challenge, conversation, and feedback. I believe, that being part of this process, is both inspiring and a privilege.
Developing high performing young people is the process of transitioning responsibility from myself to the individual. For this change to happen, my role is to create structured training, to allow individuals the opportunity to explore their own skills, knowledges, and behaviours through hard work and self-reflection. I also believe it is important to create challenging environments, to normalise high performing skills, as a base to enable individuals to make effective decisions and perform under pressure.