WorldSkills UK and WorldSkills France will exchange knowledge, ideas and best practice through a three-year partnership that aims to drive innovation and boost excellence in technical and vocational education and training in both countries.
The landmark agreement will see the countries work closer together to raise the prestige of skills and highlight their economic and social significance. As well as setting out plans to cooperate on events, conferences and research, the partnership encourages both organisations to act as a critical friend with a view to raising the quality of learning, teaching and assessment.
"
We are delighted to be working with WorldSkills France on this exciting new partnership so that both we and France are learning from each other to develop the high-quality skills needed for the future of our economies.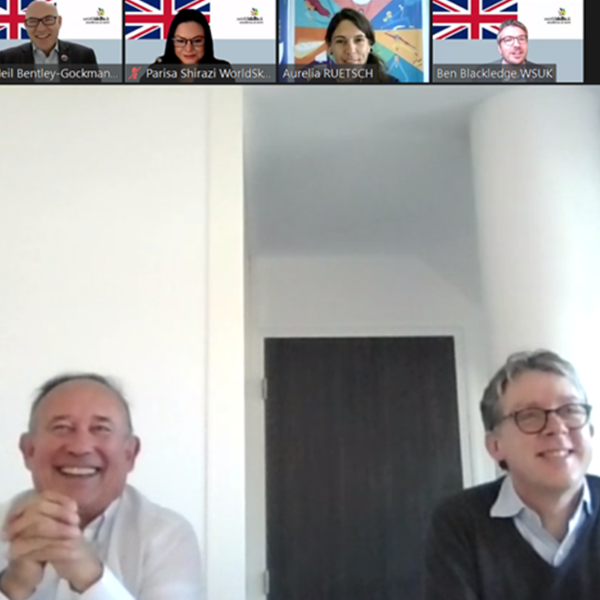 Adds Neil Bentley-Gockmann, "The partnership comes as WorldSkills France gears up to host the WorldSkills international competition in Lyon in 2024 and on the back of a recent international report for WorldSkills UK. The report identified how WorldSkills organisations can help their national skills systems promote excellence by being a 'third space' away from the constraints of a formal education or workplace setting. "That 'third space', not found elsewhere, gives teachers and young people the freedom to innovate and develop the higher standards employers need to be more productive and competitive. The agreement is a fantastic opportunity for us to work together to drive up excellence in the quality and delivery of training.
"Crucially, through this partnership, we look forward to working closely together to help France deliver a truly outstanding WorldSkills Lyon 2024 that can act as a catalyst for inspiring the next generation in France, Europe and across the world to choose apprenticeships and technical education as the routes to success in work and life."
"
WorldSkills France is particularly proud to collaborate with WorldSkills UK on this joint commitment framework. Economic recovery is crucial and requires skills development for the youth.
The agreement with WorldSkills France is the fifth international partnership WorldSkills UK has entered into with its international partners from the WorldSkills networks. Previous agreements have been with Chinese Taipei, South Korea, Japan and Russia.
Says Monsieur Armel Le Compagnon,"This memorandum of understanding is an opportunity to work together, and to exchange our insights and good practices in a constructive manner. This will enable us to advance our visions on VET and the evolution of skills through the competition, and to build together the basis of a tangible legacy for future generations which is exactly what we are initiating around the WorldSkills Lyon 2024 project."