The 26-year-old, who has served in America, France and the Middle East, said all the hard work and sacrifices were worth it after bagging top spot at the end of four days of intense competition (1-4 November).
Ewan said: "I have trained extremely hard for this competition, giving up evenings, weekends and missing out on all sorts of events to ensure I was prepared.
"I am really proud to have represented my country and wanted to not only do well, but to be the best. Being presented with the gold medal at the end of it has made everything worthwhile and I am absolutely delighted.
"The whole experience has been amazing and I have really enjoyed the opportunity to develop new skills, as well as honing the exemplary training provided to me by the Royal Air Force. I want to thank everyone who has helped me along the way, in particular my training manager and my family, and WorldSkills UK for the incredible opportunity."
Ewan's success means the UK has bagged the top prize in aircraft maintenance in as many finals, following Haydn Jake's success at the previous event in Kazan in 2019. His gold medal was Team UK's second gold of this year's WorldSkills competition.
There was further success for Team UK last week as another two competitors bagged medallions for excellence, which are awarded to competitors judged to have hit a world-class level in their discipline.
Connor Cruden from Aberdeenshire wowed judges at the plumbing & heating final in Lahr, Germany. While Cornwall's Thomas Nowell just missed out on a medal with a fourth-place finish in the painting and decorating event in Bolzano in Italy.
Team UK now has two gold medals (the other won by James Boyce in cabinet making) and three bronze medals (industry 4.0, jewellery and car painting). Following Thomas and Connor's success, they also have 11 Medallions for Excellence and currently sit in ninth place in the table.
"
WorldSkills UK Deputy CEO Ben Blackledge said:
"We are so proud of Ewan for securing gold for Team UK. We have young people travelling all over the world to compete and it is brilliant to see him leading the way in a home final. As part of Team UK, Ewan is a brilliant role model for other young people and his efforts show how an apprenticeship can lead to great career success.
"Overall it has been another brilliant week for Team UK, with medallions for excellence for Thomas and Connor and a place in the medal table top 10. All eyes now turn to Austria for the final events in what has been a brilliant showcase for the UK's world-class skills."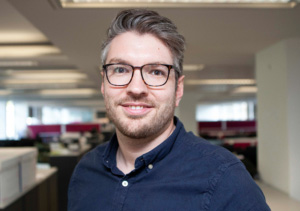 Team UK are a 35-strong Team UK competing in the WorldSkills 2022 Special Edition competition throughout October and November. The event features 61 finals with over 1,000 competitors in 15 countries.
The aircraft maintenance final in Cardiff was the first time the UK had hosted international competition since London welcomed the world to the "skills olympics" in 2011. Wales also hosted the Manufacturing Team Challenge final at Coleg Cambria in Wrexham last week.