An alternative location has been secured for Europe's largest vocational education and skills event which will relocate from Russia to Poland.
EuroSkills 2023 is more than just a spectacular competition – it promotes professions, showcases skills and inspires world-class excellence in vocational training. The biennial event attracts hundreds of young people, from 30 countries for the chance to be 'best in Europe' in their chosen field.
Dr Neil Bentley-Gockmann OBE, CEO of WorldSkills UK, said:
"It has been great to hear more about the Polish plans for EuroSkills 2023 during the WorldSkills Europe General Assembly in Krakow and we are looking forward to returning next year for the event in Gdańsk.
There is no denying that the past few years have thrown up many challenges for young people selected to represent their country but unable to test their skills against the best of the rest. EuroSkills 2023 is a really important opportunity for our young professionals to benchmark their skills against the best in Europe and to help us bring world-class skills back to the UK."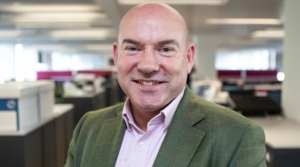 WorldSkills members decided to move the event from Russia to give hope and opportunity to competitors who are national winners and represent the best of their peers.
WorldSkills UK uses competitions like EuroSkills to determine international best practice. In turn, this raises standards in apprenticeships and technical education so more young people and employers succeed. That's why we're also excited that Germany and Luxembourg have been chosen to host EuroSkills 2027.
Dr Bentley-Gockman went on to say: "Congratulations to Germany and Luxembourg on being chosen to host EuroSkills 2027. With EuroSkills 2023 confirmed in Gdansk, WorldSkills Lyon taking place in 2024, EuroSkills 2025 in Herning, Denmark and EuroSkills 2027 in Duesseldorf, it's great to have a pipeline of international skills events for young professionals in the UK to aspire to."