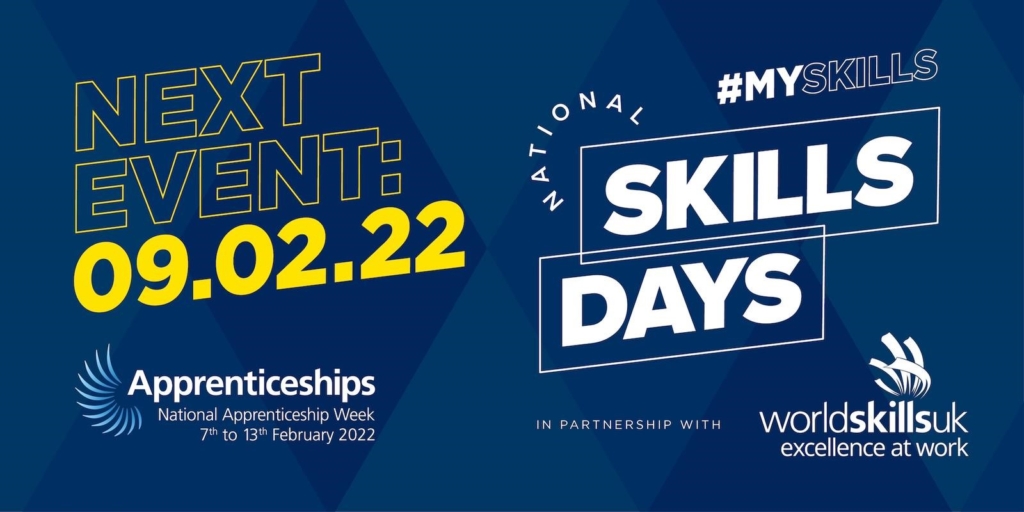 We're excited to be a headline partner with National Careers Week running a series of three National Skills Days starting on 9 February accompanying the launch of this year's National Apprenticeship Week, extending through the summer and autumn school and college terms.
These days will provide a focus for how learning skills offers young people, whatever their background with practical routes into prestigious careers.
The days will highlight different skills through 20-second videos of young people from across the UK, demonstrating their own particular skill and employability attributes. We will share content on social media, and through our stakeholder networks, inspiring more young people to take up technical training and apprenticeships.
We'll also be featuring bite-sized videos of our role models' education and career journeys. Case studies hosted on our website will show how individual WorldSkills UK competitors from a wide range of skills have progressed their careers through taking part in our competition-based training programmes.
"
The National Skills Days are a fantastic opportunity to highlight the value of technical training and apprenticeships to help equip young people to be high performers in what is rapidly becoming a skills-led economy. Our free competition-based training programmes are proven to help drive up standards in teaching and learning and help young people develop the employability skills that UK businesses say they need. We are keen to see a wider representation of young people particularly from ethnic minorities taking part in competitions and The National Skills Days will help us communicate the benefits, to a broad audience.