The UK's top students and apprentices will be going for gold in Greater Manchester this autumn after the region was chosen to host the prestigious WorldSkills UK National Finals.
Nine venues – including colleges, universities and independent training providers, will play host to over 50 finals with 500 competitors from all over the UK competing on 14, 15, 16 and 17 November.
From aircraft maintenance at Wigan and Leigh College to the laboratory technician competition at the University of Manchester, via landscaping in Oldham and 3D digital game art at The Manchester College, young people across the region will have the opportunity to witness the spectacle and drama of the finals.
The celebration of world-class skills will culminate in the announcement of the winners at a glittering awards ceremony on Friday 17 November at The Bridgewater Hall.
The news of the finals being held in Greater Manchester comes a week after Mayor Andy Burnham launched proposals for a Greater Manchester Baccalaureate (MBacc) to improve access to technical education courses in the region.
"
We are delighted to be bringing the National Finals to Greater Manchester this Autumn. With 50 finals spread over nine venues there will be something for everyone.
As well as boosting young people's personal skills and developing the skills that employers and the economy needs, events like the WorldSkills UK National Finals shine a light on the vital importance of high-quality skills to the UK and the vast talent and potential we have in the next generation.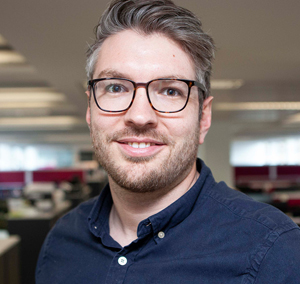 "
We are working hard in Greater Manchester to create opportunities for young people to develop high-level technical skills. WorldSkills UK along with the idea of a Greater Manchester Baccalaureate for technical education are helping us achieve our ambitious plans to ensure young people in the city-region are given the tools they need to achieve their career aspirations.
We are all really excited that we will be welcoming students and apprentices from across the UK to showcase the very best of their skills and inspire young people in the region.
"
GM Colleges are delighted that the WorldSkills UK National Finals are coming to Greater Manchester in November and that we will be host venues. The nine further education colleges across Greater Manchester have long been strong supporters of WorldSkills UK and the strength of technical skills training has previously resulted in outstanding performances and proud medal winners.
We once again hope to fly the flag for the region and our students are already looking forward to competing in a 'home' competition. WorldSkills UK is a showcase of the very best technical skills so it is a cause for celebration that it is to be held in a city-region that is creating the first integrated technical education system. Our university and independent training provider partners are also hosting finals and together we hope to make this a competition to remember for young people and apprentices.
The competitions are a seven-month process including regional heats and intensive training before stepping up to the ultimate test of the National Finals in November. Young people are full of praise for the competitions with the vast majority (97%) of previous entrants saying taking part improved their technical skills and 93% saying they improved their personal and employability skills.
Designed by industry experts, the competitions even provide a salary boost. Research by Frontier Economics found that young people who have been involved with WorldSkills UK Competitions earn around 60% more than their peers who have not taken part.
20 year-old Joseph Brooks from Oldham College won gold in the graphic design National Final last year and is delighted that Greater Manchester is hosting the finals this year.
"
It's absolutely brilliant that the finals are coming to Greater Manchester this year. I'd encourage everyone to take some time to check them out and I'll certainly be taking a keen interest in the competitions at Oldham College. To be honest, I couldn't believe it when Steph McGovern announced that I had won gold at the National Finals last year. It was a real pinch me moment. I'd put in hundreds of hours of training and it was hard work, but it was so worth it.
The Manchester College is hosting 20 finals:
3D digital game art
Accountancy technician (Supported by Kaplan)
Catering (foundation)
Confectionery and patisserie
Culinary arts
Cyber security (Supported by Balfour Beatty and EC Council)
Digital media production
Graphic design
Hairdressing (foundation)
IT software solutions for business (foundation)
IT support technician
Media (foundation)
Network infrastructure technician
Network systems administrator
Restaurant service
Restaurant service (foundation)
Website development
Mechanical engineering: CAD
Digital construction (Supported by Autodesk and Balfour Beatty)
The University of Manchester is hosting two finals:
Laboratory technician
Renewable energy
Oldham College is hosting four finals:
Electrical installation
Horticulture (Foundation)
Landscaping
Plumbing
MAN Truck and Bus, Swindon
Heavy vehicle engineering
Rochdale Training is hosting one final:
Welding (Supported by Air Products ande Eng EPA)
The University of Salford is hosting four finals:
Additive manufacturing (Supported by Shining 3D and Ultimaker)
Automation (Supported by Omron)
Industry 4.0 (Supported by Festo)
Mechatronics
Tameside College is hosting seven finals:
CNC milling
CNC turning
Manufacturing team challenge
Automotive body repair
Automotive refinishing
Automotive technology
Motor vehicle (foundation)
Trafford College is hosting seven finals:
Beauty therapist
Beauty therapist practitioner
Commercial make-up
Creative media make-up
Floristry
Hairdressing
Nail technician
Wigan and Leigh College is hosting seven finals:
Aircraft maintenance
Electronic security systems (Supported by CSL and Texecom)
Fire detection and alarm systems (Supported by CSL and BSIA)
Health and social care
Health and social care (foundation)
Industrial electronics
Metal fabricator
Fanuc is hosting one final:
Industrial robotics (Supported by Fanuc)