Sandra joined WorldSkills UK in Winter 2020 to head up the development of our new digital Skills Development Hub and is keen for both teachers and students to take advantage of these top-quality free to access resources:
I loved the idea of the Skills Development Hub when I heard about it on my first day of working for WorldSkills UK back in December 2020, as it provides a range of free digital resources to help mainstream excellence by boosting innovation in training across the UK.
"
Through it, students have free access to insightful videos and animation, and exciting and challenging resources across a wide range of soft skills like performing under pressure, self-organisation or waste management and technical vocational areas, from cyber security to joinery. All these resources have been developed by trainers who are highly-experienced in their vocational areas and renowned experts in performance psychology and organisational behaviour.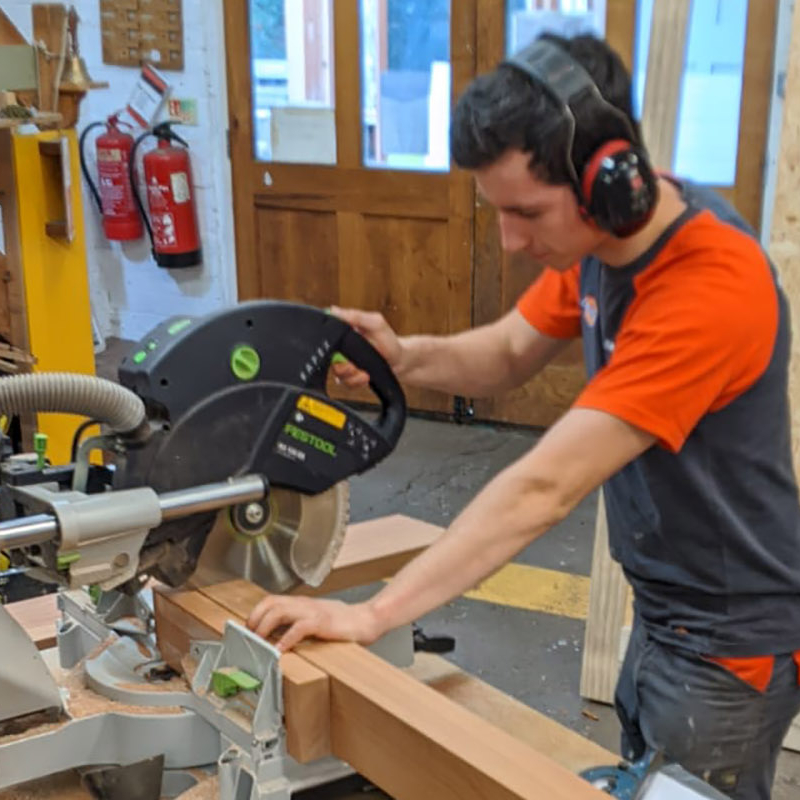 Admin is the most tedious and time-consuming part of any educator's job, and we've made it easier for you. The Skills Development Hub allows you to easily allocate specific learning modules to a group of learners or specific students, set deadlines and reminders for completion of the modules and run reports to check a learner's individual progress and assessment results. The way the content is structured means that you can also send messages, organise events and issue email notifications to your learners. Each of these tasks can be done in under a minute. Not bad, right?
When we started we were in the middle of the pandemic but all the while working incredibly hard to provide educators and learners with a solid system that would allow them to access these valuable resources from anywhere, anytime, from any device and at their own pace and keep up their learning. But, apart from the flexibility and accessibility of the resources, the Hub offers a lot more to educators, trainers and tutors.
You might be thinking, great, admin tasks are nice and easy but what content can I expect to find on the Hub? Apart from lessons addressing specific vocational skill areas, educators can also access resources that have been specifically developed for them. The Hub offers supporting materials such as lesson plans, assessments, evaluations and downloadable documents, guides, and templates to complement your teaching.
These resources will introduce you to cutting-edge teaching techniques and international best practices. Case studies, test projects and scenarios will help you get a deeper understanding of these methodologies. All modules are interactive and include reflective activities, videos, animations or interviews where our practitioners, trainers and industry leaders from the UK and around the world share their insights.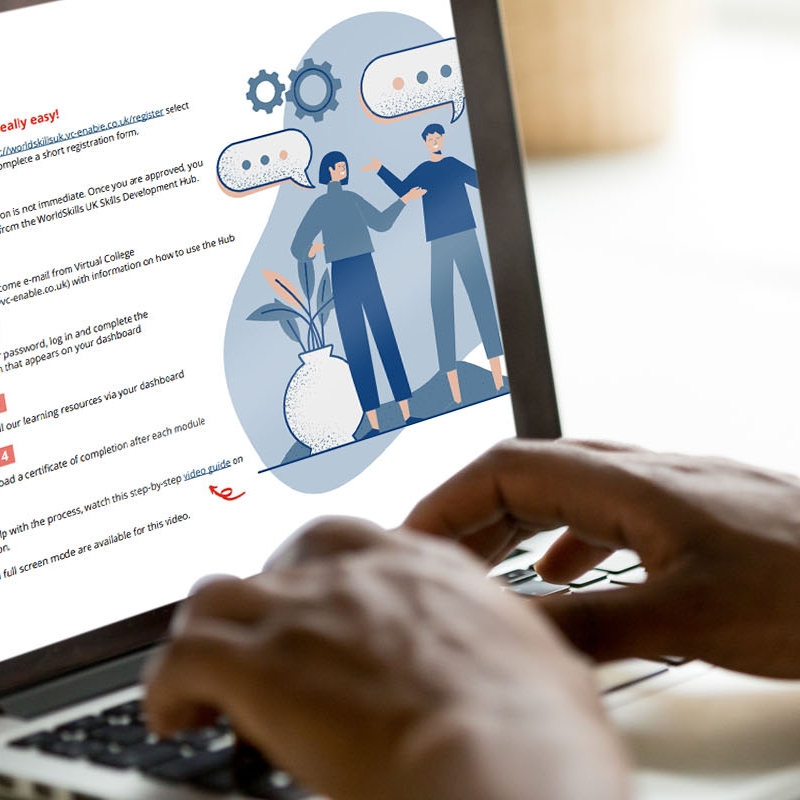 The materials can be used as standalone modules or as a series of activities to be used in the classroom or assembly or remotely. Students' progress is charted so that they will need to fully complete a module before moving on to the next in the series to ensure continuity of progress.
We have a body of evidence that embedding competitions in the classroom has great benefits for learners and educators massively benefit from them too. Building a more dynamic curriculum will develop coaching skills to improve levels of engagement for everyone involved in the sessions. Educators will be presented with opportunities to work closely with other colleagues in their fields, leading to exciting new opportunities for personal and professional development.
When testing learners, competitions allow for more holistic marking approaches, by assessing their knowledge and technical skills and also a wide range of other behaviours, competencies and soft-skills such as resilience, performing under pressure, reliability and time-management, which employers are increasingly looking for as essential characteristics of high-performing employees.
These values can be encouraged to flourish through our Mindset Masterclasses of 10 bite-sized modules designed to help students identify and develop their inner strengths. When educators include competitions in their lessons, they are ensuring industry standards and requirements are met and they will be up to date with new practices in their skill area.
The Hub is proving to be a great learning resource allowing for flexibility and accessibility, awakening new interests in users and presenting fun challenges which guarantee great learning experiences for all.
Register today