For over 20 years, WorldSkills international results data has been made publicly available to help raise the profile and recognition of skilled people. Senior Competitions Manager Nina Jassal explains how that information is being used to inform action:
Recently, governments around the world have started paying attention to this data to see what it tells them about the quality of training in their country. That's because the data tells a story of remarkable improvement in standards in some countries and highlights stagnation in others.
This can sometimes be uncomfortable for countries. Yet it's essential, because understanding why some countries' training systems succeed and others do not is one of the best stimuli for improvement. The starting point for this improvement journey, for any country, is the data and we are increasingly seeing countries involved in WorldSkillls undertake activities like cross-country research projects, best practice exchanges and project collaboration using this performance data.
To encourage more of this collaborative activity at a UK level we plan to publish, for the first time, national competition scoring data by organisation. This will provide organisations with a reliable and accessible source of comparative information on WorldSkills UK competitor attainment. The performance tables will show each organisation's average score, by skill, compared to the UK average. The latest 2021 National Qualifier scores have been included, alongside 2019's data, and more data will be added over time.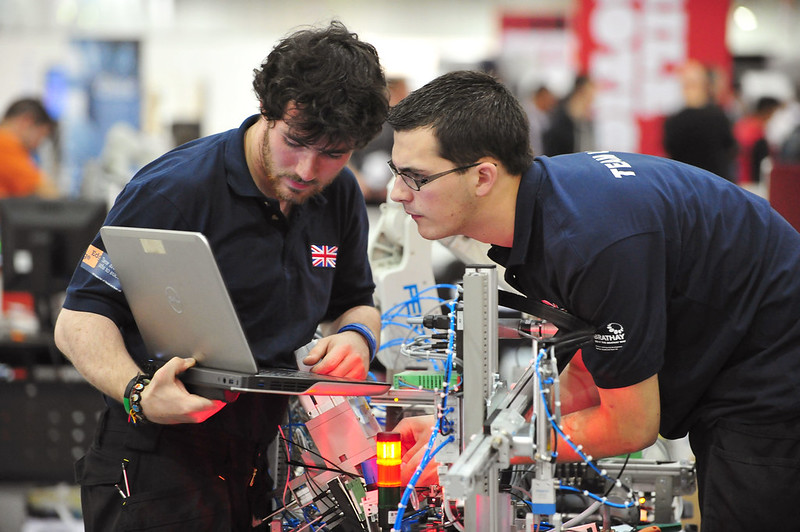 WorldSkills UK is in the unique position of providing these tables as we collect over 10,000 points of data each year from competitors in over 60 skills from hundreds of organisations. It means that employers, colleges and training providers from across the UK will be able to benchmark their training against WorldSkills UK's standards of excellence.
The aim is that the performance tables are a practical tool that deepen conversations about training provision in the UK and lead to improvements in teaching and learning. They will provide professionals with information to understand the quality of their training and identify organisations from which they might learn from. It also provides us with the opportunity to celebrate organisations that inspire others and encourage new ways to teach skills. A data-led approach is an area that our Innovation Network has already started adopting to help them benchmark their organisation's performance.
Our long-term economic prosperity needs a technical education system with the very highest standards. Better training is a major step towards an economy which is more productive, creates more jobs, and which equips young people with the knowledge they need to succeed in modern Britain. If all organisations adopt the best teaching methods from around the UK, and internationally, then we can expect all students in the UK to experience a world-class education. We hope that our performance tables are a useful contribution to this aim.
"
"This is a very welcome development which makes better use of the information on qualifier and final scores. The data will stimulate reflection and conversation about standards and support the move from competence to excellence. The potential in this data is that it become a tool to better understand the quality of provision across the tertiary education sector."
"
In Wales we understand that a joined up approach to sharing of good practices and expertise is a priority, contributing to raising the standards of teaching and learning, not only across Wales but the wider UK. The accessibility of such data provided by WorldSkills UK provides a starting point for these discussions which in turn will act as method of assessing the quality of provision in education and training.
Access the tables