Middlesbrough College was one of the first FE colleges to join the WorldSkills UK Centre of Excellence, developed in partnership with NCFE, which enables tutors to undergo expert training and coaching to drive up teaching and learning standards. Principal Zoe Lewis tells us what the impacts have been so far after the first year of taking part in the scheme.
"
We were absolutely delighted to be asked to join the WorldSkills UK Centre of Excellence, and have our tutors engage with WorldSkills experts to help improve their teaching practice and raise skills standards. That's because we knew we had passionate staff who simply love bringing out the best in our students and showcasing their skills to the world.
The idea of educators being able to access such great mentoring and coaching and support for themselves from lead practitioners in their fields has helped them improve their teaching practice and to engage with and encourage their students even more. Ultimately the support we give our teaching staff feeds directly to improving the students' learning experience.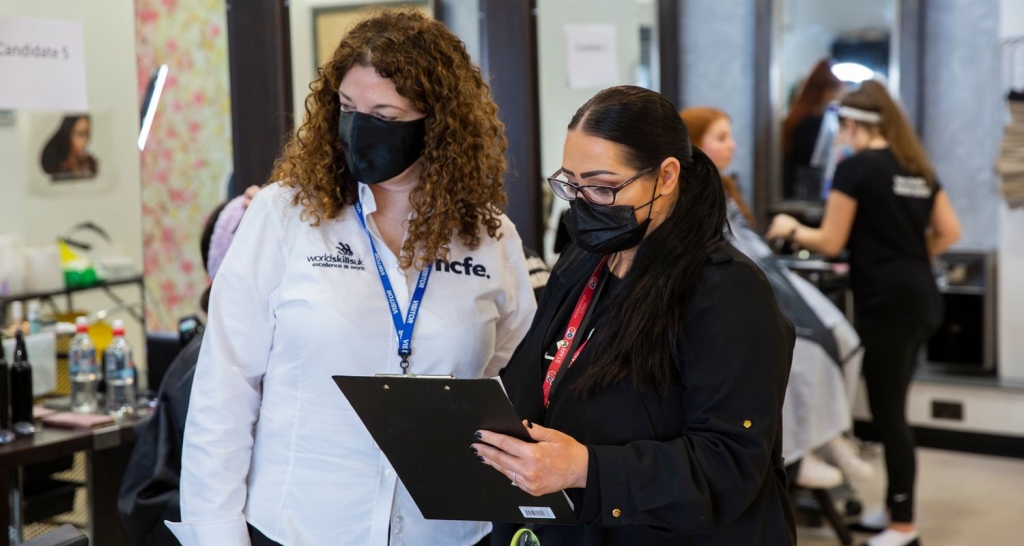 We can literally see the difference it's making. They are really spreading their enthusiasm across the college to all their colleagues across different subject areas which is great to see. The Centre of Excellence was just too good an opportunity to be missed and one we planned on making the most of right from the start, to raise standards in excellence for our teaching and learning. What was started through the Centre of Excellence is now being embedded in day-to-day practice.
We've used benchmarking to raise standards and identified an emphasis on skills. The mentors have been inspirational, allowing us to innovate and develop our practice and raise our skills profile within subject sectors. We've also developed our ability to analyse efficiently in breaking down a skill into its component parts, looking at that skill and seeing how we can improve it. We've brought in skills such as efficiency and problem-solving and the idea of precision and accuracy and how we can use these in different skill sectors.
"
The use of lean principles in our workflows is gaining traction across the college and the idea of mindfulness is being used with students to develop their skills and their background too such as coping strategies and building up to pressure tests, enabling students to improve how they cope with stressful situations.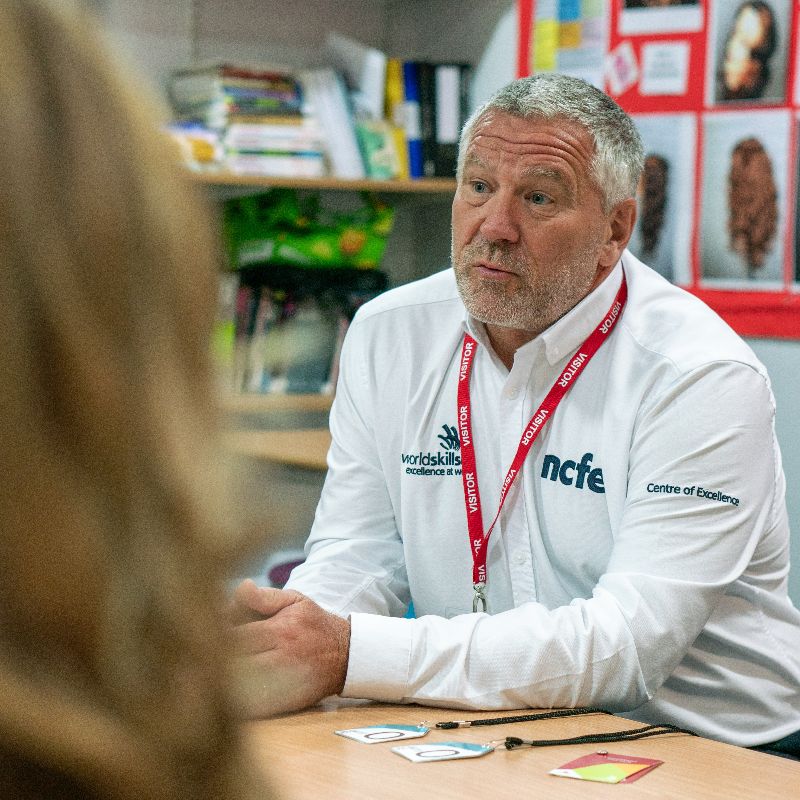 Working with WorldSkills UK mentors has helped show the passion in educators that has been truly inspirational. And they've also learned from their colleagues from other skills so they can reflect on their own practice and shift the skills towards a higher level of excellence.
Another exciting element has been the mindset training that benefits students before stressful situations such as exams or competitions and helps them plan their work efficiently. For many students that's meant moving themselves and their work from competence to excellence.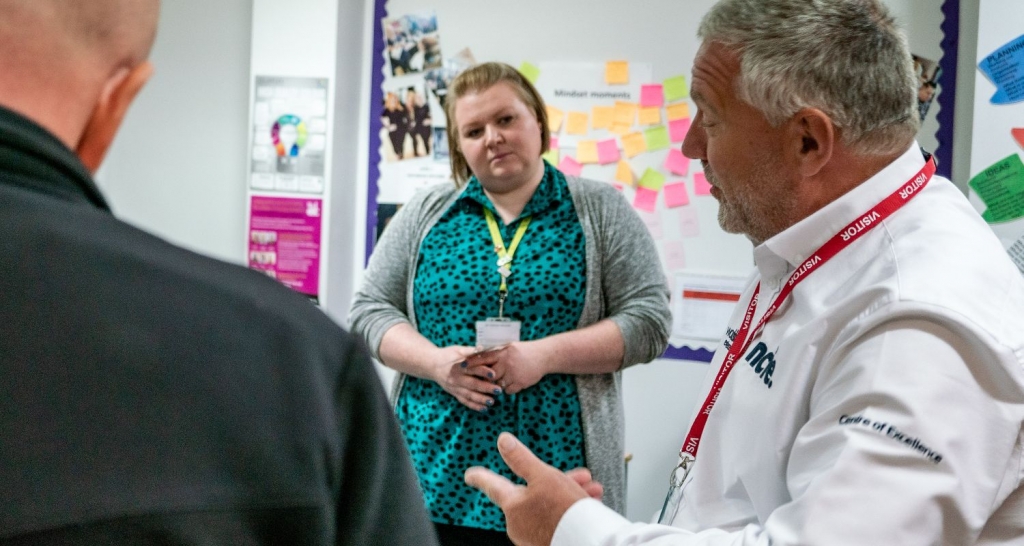 An early indicator of success with students and apprentices is seeing the change in the way they problem-solve and aim for precision and accuracy. They now sit back and look at where errors might have come into their work and analyse how that happened. That's helped them build confidence, and enhance the skills that get them in front of employers and move them ahead in their careers. The pressure tests which are part of the Centre of Excellence ethos give students the chance to see in the classroom or workshop environment the benchmark they're at in their development and how they can improve their own standards against others in their group.
Aside from mentorship there are also a lot of resources available through the WorldSkills UK Skills Development Hub for educators to use with students and apprentices in the classroom or remotely such as lesson plans and videos. What we've found is that students are taking much more pride in the quality of the work they produce. Based on the more detailed feedback we now give them on their technical and skills through tracking and monitoring students' progress more, we're finding they're showing more skills to employers.
"
I've seen the educators themselves grow with the extra focus on their own development, which is essential if we're to maintain our high standards of teaching across all subjects. They've become even more passionate and the enthusiasm that's spreading around the college is really contagious and we're turning that into actions.
Now they've been part of the programme for a while, they are in a position to mentor other teachers so they can get their students involved too and develop and showcase their skills, we're essentially seeing a snowball effect. The tutors are now much more able to help students build their confidence and improve their technical skills. We're focusing much more on matching our curricula and extra-curricula standards and practices with the needs of business and services. It's really crucial to shine that spotlight on skills needs and of course employers' needs as well, which is an important consideration for all FE colleges.
This initiative has really made us think about how we can embed skills competitions right across every area of the college and we've adapted our quality improvement plans and our personal development programmes to get this done. We want to make sure that skills competitions and skills development overall, continues and has a really high profile through all our courses across the college. It's changed the way we think about how we engage with both staff and students and how we can improve their shared learning experiences.
The Centre of Excellence is an amazing project to be involved in and I'm sure other FE colleges around the country would benefit in the same ways we have, by using it as part of their approaches to developing standards of excellence in teaching. We'd highly recommend that any college which is fortunate enough to have the chance to become a part of the Centre of Excellence just grabs that opportunity. After all, you can never shine a bigger spotlight on skills than we need right now. So, thank you WorldSkills UK and NCFE!