Our Diversity and Inclusion Project Manager Kate Tymms explains why celebrating diversity and inclusion is so important to WorldSkills UK and how you can help us celebrate those who are making a real difference in the sector.
Deciding to establish the awards
We established the Diversity and Inclusion Heroes Awards in 2019 in partnership with Coca-Cola European Partners because at WorldSkills UK we are passionate about equity, diversity and inclusion. We believe in a society where young peoples' lives are transformed by skills education and whose commitment to apprenticeships and technical education excellence is universally respected.
For us, the awards are a fantastic opportunity to shine a light on best practice of all the diverse and inclusive practices and role modelling across the technical education sector, within organisations and individuals in local communities. All this valuable work deserves to be showcased and recognised, and through celebrating this we hope to inspire even more work to help build vital equity for all young people in their careers and education.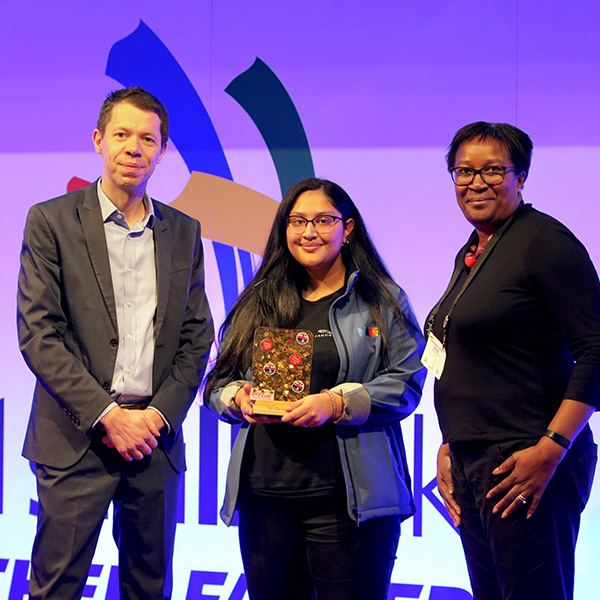 Working together with our partner and sponsors
These awards would not be possible without the fantastic support of our partner and sponsors Coca-Cola European Partners, Toyota Manufacturing UK, Air Products, Festo, and NCFE. Their commitment and dedication to equity, diversity and inclusion in the technical education sector is inspiring, and we are proud to be working together to highlight and celebrate all the incredible work across the sector to ensure all young people, irrespective of their background, get the best start in work and life.
Inspiring nominees
We're absolutely thrilled to have received so many inspiring nominations for this year's Diversity and Inclusion Heroes Awards. All the nominees should be very proud of the innovative work that they're doing to promote diverse and inclusive practices in the technical education sector, and through the empowering and inspiring role models.

The judging panel were certainly presented with a huge challenge in making their decisions and were really impressed with the volume of high quality submissions sharing all their exceptional work with innovative practices, programmes, activities and role modelling in all award categories.
Help us celebrate our D and I Heroes!
We are really looking forward to celebrating all the incredible work that all the nominees are doing to inspire and build equity for all young people at the Awards Ceremony on 28 January.

We really want to encourage as many people as possible to join us and share in the celebration and be inspired too. So please do register for this free event, and hear more about these incredible programmes, campaigns and individuals.
Register to attend the awards
Read the awards brochure