Beginning her WorldSkills UK journey as a competitor in Health and Social Care, Nikita has since become a Performance Coach to ensure current competitors have the support they need to perform at their best.
After competing in Health and Social Care at the WorldSkills UK National Finals, Nikita joined our Skills Champion programme to promote technical education in schools, colleges and with governments across the country.
Building on her competition success, she moved into a rewarding career in mental health care support. As her career developed, so did Nikita's passion for supporting young people's mental health and wellbeing. This passion led her to become a Performance Coach for WorldSkills UK competitors, helping them get mentally and physically ready for the pressures of competition.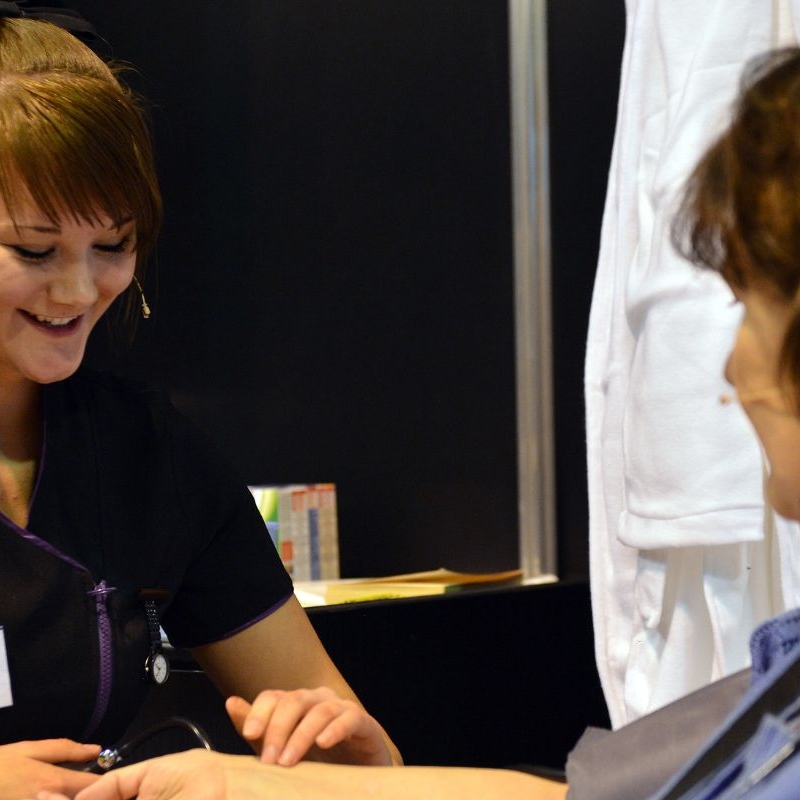 Much more than technical skills
Nikita's role is vital to helping our competitors reach their potential once they make it to Squad UK. Alongside their technical training, they also receive guidance and support in topics such as nutrition, general wellbeing and staying focused. She spends time at training sessions, workshops and bootcamps observing competitors to make sure they are in the best possible position to compete.
"
There is a lot going on during WorldSkills UK Competitions. Competitors need somebody they can talk to, somebody who will understand what they're going through and give them advice they can trust.
Top tips for competing
As a past competitor, Nikita knows what's needed to do well in WorldSkills UK Competitions. Here are her top tips for a successful competition:
Look after yourself: Your wellbeing is key to your success. Make sure you take time to switch off and relax between training sessions, and talk to your friends, family or trainer if you're feeling stressed.
Believe in yourself: Competitions can be tough, but the fact that you're taking part is incredible – you're good enough to do this!
Sleep is your friend: When it comes to juggling skills competitions and your daily life, getting a good night's sleep is really important to keep you focused.