Ben Hay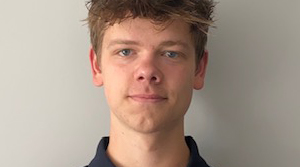 Ben Hay is a 19-year-old bike mechanic with a passion for CAD (Computer-Aided Design) and Mechanical Engineering. He currently works at WeCycle, having completed his studies at St. David's College, Wales.
While Benjamin's journey to qualification did not involve an apprenticeship, his commitment to learning and refining his CAD skills remains resolute. His ambition lies in designing bike frames, with international competitions serving as pivotal pillars in bolstering his future career objectives. These competitive experiences have widened his horizons, pushing his limits, and nurturing the proficiencies essential for him to leave an indelible imprint in the arena of bike frame design.
Amidst his professional endeavors, Benjamin's heart beats for mountain biking and trail creation. During his leisure hours, he immerses himself in the exhilaration of mountain biking, exploring trails, and constructing new pathways. The occasional race injects an extra surge of adrenaline into his already thrilling escapades.
Accompany Benjamin on this enthralling expedition as he seamlessly merges his prodigious CAD skills with the finesse of bike mechanics, fashioning innovative designs and delivering unparalleled performance for the delight of every cycling enthusiast.