Thirty-nine young people have been chosen to represent Team UK at the WorldSkills 2022 competition in China. Dubbed the 'Skills Olympics' this internationally respected competition is biennial and rewards excellence in technical disciplines.
Team UK will face off against rivals from 80 countries to bring home gold in their field. Selected after triumphs in the national competitions, the team is diverse. Representatives from England, Wales, Scotland and Northern Ireland will be flying the flag for the UK.
Training for the ultimate prize began in January 2020. Originally scheduled for 2021, the global pandemic forced the Shanghai finals back by a year – a setback the team took in their stride.
Minister for Skills, Alex Burghart:
"I am delighted that these remarkable young people will soon be showcasing their talents and skills on the global stage – they should be so proud of their achievements to date and I look forward to cheering them on when they go for gold in Shanghai.
"WorldSkills UK is doing brilliant work promoting technical education and apprenticeships as prestigious career routes for young people, and their competitions offer a fantastic opportunity to showcase our world-class skills talent."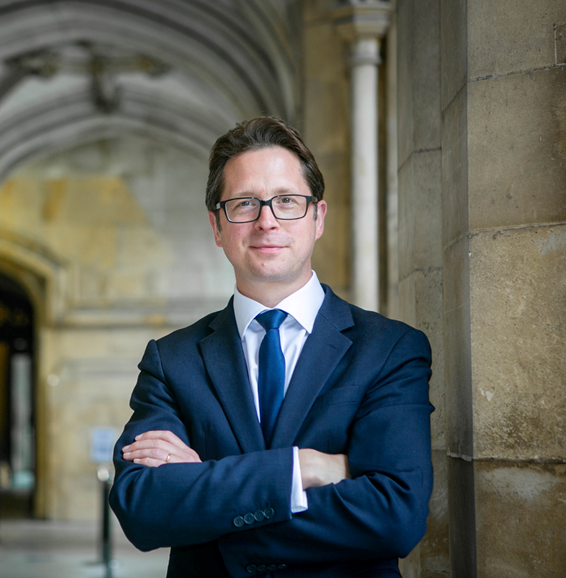 Pushing to medal in the top 10, Team UK is looking to improve on their impressive 12th place at WorldSkills Kazan 2019. Helping them achieve this dream is past gold medal winner Haydn Jakes – who took the top prize in Aircraft Maintenance. Since competing in Russia, he has continued studying at The University of Nottingham and was even awarded an MBE! He's now part of WorldSkills UK Training team.
Haydn James, MBE:
"I can't wait to pass on what I learned to help this next generation of skilled students make their impact on the world stage. You learn and gain so much through competing at WorldSkills. It's a life changing experience." Haydn James, MBE.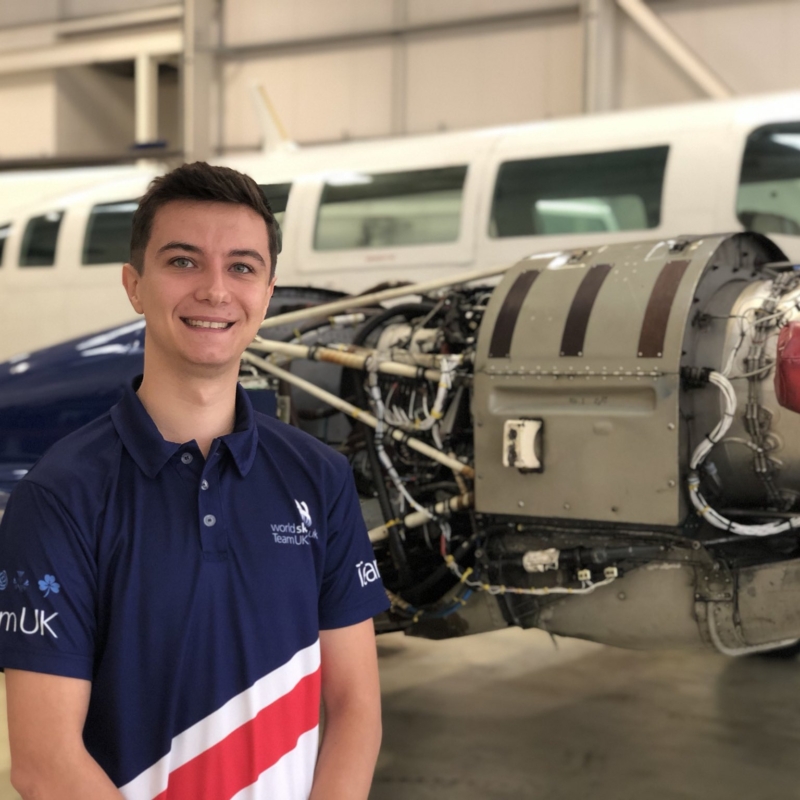 Drawn from a diverse range of skills and backgrounds, the team are united in their common goal: to win and inspire others to develop a passion for skills-based training.
WorldSkills UK Deputy CEO, Ben Blackledge:
"These young professionals represent the best in their field. We can transfer the insights gained from competing against other countries to drive up standards at home and boost the economy."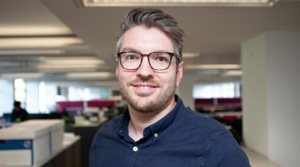 As a hub for skills excellence, WorldSkills UK brings together young people, industry leaders and education providers to celebrate the value of technical education and training. With support from an impressive group of industry professionals and ex-champions, the UK Team are now honing their skills ready for the competition.
Here is Team UK in full:
George Hutchison, 3D Game Art, City of Glasgow College
Ewan Payne, Aircraft Maintenance, Royal Air Force
Graeme Nevin, Autobody Repair, Riverpark Training
Matthew Bundy, Automotive Technology, Skillnet
James Boyes, Cabinet Making, Moulton College
Craig Kennedy, Car Painting, Riverpark Training
Kieran McShane, Construction Metalwork, Burnley College
Luke Jowett, Cyber Security, Walsall College
Sai Putravu, Cyber Security, Dame Alice Owen
Ashleigh Hellowell, Cooking, Royal Garden Hotel
Lavanya Hemanth, Chemical Laboratory Technician, Middlesex University
Abigail Stansfield, CNC Milling, BAE Systems
Mona Nawaz, Digital Construction, New College Lanarkshire, employed by Balfour Beatty
Ben Lewis, Electronics, Gower College Swansea
Alex Rendall, Electrical installation, Bridgwater & Taunton College
Hannah Beckley, Floristry, Warwickshire College Group
Ellie Mumby, Hairdressing, Grimsby Institute
Kamil Zmich, Industry 4.0, UTC Sheffield
Liam Whitby, Industry 4.0, Hydro Extrusion
George Schembri, Jewellery, The Goldsmiths Centre
Ross Fiori, Joinery, NGC Carlisle College
Callum (George) Denman, Manufacturing Team Challenge, GE Aviation
Michael Jones, Manufacturing Team Challenge, GE Aviation
Charles Samson, Manufacturing Team Challenge, Magellan Aerospace (UK) Ltd.
Josh Sibley, Mechatronics , Toyota Manufacturing Ltd
Oliver Newdall, Mechatronics , Toyota Manufacturing Ltd
Lewis Batchelor, Mechanical engineering: CAD, New College Lanarkshire
Thomas Nowell, Painting & Decorating, Truro & Penwith College
Ben Metcalfe, Patisserie & Confectionery, Trafford College Group
Brendan Duddy, Plastering & Drywall Systems, North West Regional, employed by Errigal Contracts
Connor Cruden, Plumbing & Heating, Moray College
Jack Newton, Refrigeration, Crowther & Shaw Ltd
Simona Federová, Restaurant Services, City Of Glasgow College
Cameron Middleton , Robotic Systems Integration, Northern Regional College
Adam Kirkpatrick, Robotic Systems Integration, Northern Regional College
Ellie Ruff, Visual Merchandising, North Warwickshire & South Leicestershire College
Aaron Gillespie, Wall & Floor Tiling, Southern Regional College
Lewis Newton, Web Technologies, Highbury College Portsmouth
William Hunt, Welding, Rolls-Royce PLC